JUNE
FRIDAY

6/24

Buckethead The former Guns N' Roses guitarist is one of the greatest and most prolific guitarists of all time, with hundreds of releases to his name. If seeing the legendary player has been on your bucket list, this is your chance. 9pm. Velvet Jones, 423 State St. Call 965-8676 or visit velvet-jones.com.

Sub Rosa: Behind the Scenes at the Museum UCSB's Art, Design & Architecture Museum looks at itself when it thinks that no one is looking. This exhibition is designed to acquaint visitors with "issues and concerns normally kept out of the public realm." These include the secre ts of conservation, collection stewardship, connoisseurship, and exhibition design. Expect to find some of the museum's most valuable paintings hanging face to the wall so that you can see what's written on the back. June 25-Aug. 14. Opening reception: Fri., June 24, 5:30-7:30pm. AD&A Museum, UCSB's Storke Plaza.
SATURDAY

6/25

Santa Barbara Wine Festival The oldest and most premier wine fest held in Santa Barbara brings top vintners, often pouring from rare, older bottles, and great food to the Museum of Natural History's meandering, oak-studded grounds. 2-5pm. S.B. Museum of Natural History, 2559 Puesta del Sol. Call 682-4711 x110 or visit sbnature.org.
SUNDAY

6/26

Stephen Steinbrink, Erin Tobey, Anbareen Shefa S.B. DIY shines a light on three solo artists, with Stephen Steinbrink, who makes melodic, '60s-like pop; Erin Tobey, who makes indie rock with a touch of punk angst; and Isla Vista's Anbareen Shefa, who plans a special surprise set for the audience. 8pm. Dashain Co-op, 6719 Sabado Tarde, Isla Vista.Visit sbdiy.org.
MONDAY

6/27

Fratelli, A Men's Chorus Be inspired by the soaring voices of this exciting new gay chorus that formed last January and aims to cultivate unity, compassion, and pride with its music. You will hear some musical theater, folk, jazz, classical, and even a disco ballad, with some songs performed with "choralography" (choreography for a chorus). 8-9pm. Trinity Episcopal Church, 1500 State St. Donations will be accepted. Call Zack at (415) 529-4533.
TUESDAY

6/28

Second Nature Opera Premiere The Music Academy of the West presents Matthew Aucoin's Second Nature, a 45-minute "opera for youth" set in an ecologically damaged dystopian future. Follow the adventures of two courageous young people who leave their artificial environment in an attempt to salvage the natural world. 7:30pm. Lobero Theatre, 33 E. Canon Perdido St. Call 969-8787 or see musicacademy.org.
JULY
FRIDAY

7/1

Dishwalla, Wild Coast S.B.'s homegrown, long-enduring alt-rock fave returns to the stage 20 years after the release of the band's biggest single, "Counting Blue Cars." Joining them will be S.B. up-and-comers Wild Coast, in a unity of S.B. bands past and present. 9pm. Velvet Jones, 423 State St. Ages 21+. Call 965-8676 or visit velvet-jones.com.

Flight of the Conchords This New Zealand duo, who has created some of the best comedy music of the last decade with hits like "Business Time" and "I Told You I Was Freaky," flies to town for an especially funny time. 7pm. S.B. Bowl, 1122 N. Milpas St. Call 962-7411 or visit sbbowl.com.
SATURDAY

7/2

Three for Joy: Benefit for the Grace Fisher Foundation Though she was paralyzed by acute flaccid myelitis in 2014, Grace Fisher has continued her music dreams through the Grace Fisher Foundation, which she founded to empower those with mental and physical challenges through music and arts. Inspired by her courage, three young string instrumentalists, aged 9, 10, and 12, formed Three for Joy, a fiddle-cello-mandolin band to benefit the foundation. 5:30pm. SOhO Restaurant & Music Club, 1221 State St. Call 962-7776 or visit sohosb.com.

Bees & Pollinator Friendly Gardens & Honey Tasting Learn about plants that will attract and support butterflies and bees in your garden and about the significance of bees, the current issues that threaten colonies, and their importance to Goleta Valley farms and neighborhoods. Stay for a tasting of local S.B. honey from the hives of members from the Beekeepers Guild. 10-11am. Terra Sol Garden Ctr., 5320 Overpass Rd. Call 964-7811 or visit tinyurl.com/Bees-PollinatorGardens-Tasting.

7/2, 7/3: Gershwin's Rhapsody in Blue Community Concert The Music Academy Festival Orchestra featuring maestro Larry Rachleff and guest artist Jean-Yves Thibaudet will play works by Gershwin, John Adams, and Antonín Dvořák in this special community concert to celebrate Independence Day weekend. Sat: 7:30pm. Sun.: 2:30pm. Granada Theatre, 1214 State St. Call 969-8787 or visit musicacademy.org.
SUNDAY

7/3

I Love the '90s Vanilla Ice. Salt N Pepa. Color Me Badd. Tone Loc. If these names bring the good memories flooding back, then snatch your tickets and relive the glory days in this huge dance party with some of the most iconic hit makers of their day, parachute pants and all. Miss out on this? As if! 6:30pm. S.B. Bowl, 1122 N. Milpas St. Call 962-7411 or visit sbbowl.com.
MONDAY

7/4

The Fourth of July 2016 in S.B. The traditional beachside Independence Day celebration will happen again with food vendors at the West Beach waterfront, so bring all the beach gear, set up for a fun day, and stay until the fireworks show that will start at 9pm. 11am-9:30pm. West Beach, W. Cabrillo Blvd. Visit tinyurl.com/4thOfJulySB2016.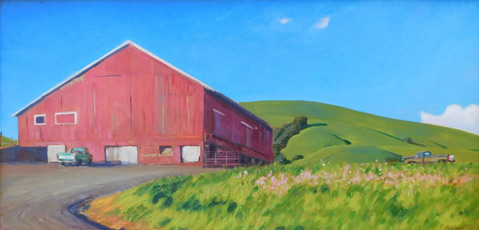 By Courtesy Photo