While the Pasadena area shines at the start of each year, it sometimes gets overlooked as a destination when traveling south. The Langham Huntington Pasadena Hotel is located on the border of Pasadena and San Marino with commanding views of the San Gabriel Mountains. This would be an ideal place to stay for a cultural experience, like the Norton Simon Museum or one of the great theatre options in downtown Los Angeles.
The Norton Simon Museum
The Norton Simon Museum serves as a backdrop to the Rose Parade, which starts off each year in Southern California. It also houses one of the best private collections of art in the United States. Over a 30-year period, 20th-century industrialist Norton Simon amassed an astonishing collection of European art from the Renaissance to the 20th century. He also collected a similarly stellar collection of South and Southeast Asian art spanning 2,000 years.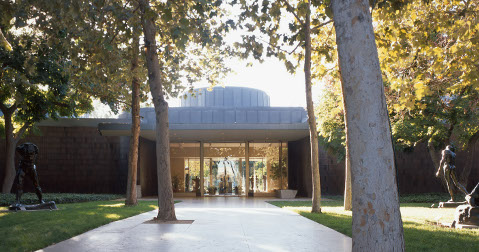 © Norton Simon Museum