Karen Flores doesn't look like she stole $700,000 from the police. She looks like somebody's mom.
But in 2013 she admitted that she had been busily embezzling thousands of dollars in parking ticket fines from the Santa Barbara Police Department, where she worked as the business office supervisor. In a letter to Judge George Eskin, she pleaded for mercy, describing her personal travails ​— ​she was overworked and underpaid, she was fighting a battle with depression, and most importantly her young son needed his mother. Her attorney touted her clean record. "She never even had a parking ticket!" he exclaimed without an ounce of irony.
Judge Eskin, however, sentenced Flores to 10 years in state prison. From the bench he reminded her that because of her seven years of thieving, civil servants lost their jobs and public services had to be cut. The SBPD was humiliated by a blatant theft happening right under its nose by someone it trusted. Justice dictated, Eskin declared, that the sentence reflect the seriousness of her actions.
Last June, to everyone's great surprise, Flores was seen wheeling a shopping cart down the aisle of a Santa Ynez grocery store ​— ​less than two years after she was led away in handcuffs. How could this have happened? Judge Eskin, Deputy District Attorney Brian Cota, and just about every police officer in the city were stunned. But it was true. Flores is back home in Santa Ynez, with a 6 a.m.-10 p.m. curfew, wearing an ankle monitor for the next year, and forbidden to travel more than 50 miles from her house without permission.
"I was definitely surprised," said Eskin. Everyone knew Flores would likely serve only half of her 10-year term because of custody guidelines for nonviolent offenses, but nobody had any idea she'd be home so soon. They wondered about the message the state prison system was sending by lightening a stiff penalty so dramatically.
"At what point does a sentence become not a deterrent but an incentive?" Cota asked. "And I think the victims in this case ​— ​the Police Department, the city, the people ​— ​might not feel justice has been served." Cota said the case raises all sorts of questions about how our prison and court systems treat white-collar criminals, and whether punishment is being fairly meted out in an ever-shifting landscape of new sentencing laws and congested jails.
Flores sees her situation differently ​— ​very differently. She thinks her sentence was unfairly harsh. She believes Santa Barbara law enforcement threw the book at her because she betrayed them, that her "ridiculous" 10-year term was a reflection of their single-minded quest for vengeance. Flores disputes the amount of money she stole, how lavishly she lived with the ill-begotten funds, and what price she should have to pay for her crimes. And now she wants to set the record straight, to undo the police and media smear campaign that she says painted her as a callous monster, gobbling up public money. "I am just a person," she said. "I am not a mastermind criminal. I am a woman, a mother, a grandmother, daughter. I could be anyone you know."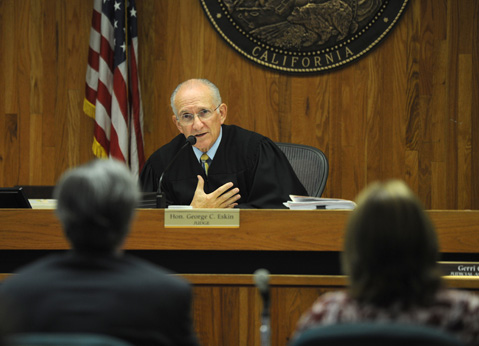 By Paul Wellman