I had the extraordinary and unforgettable privilege of knowing Tom Blatt for more than 20 years. It hardly seems possible that this brilliant, inspiring, generous, warmhearted, hugely accomplished man — and, let us say it, since Hollywood isn't very far from here, a man with "movie star good looks," too — is no longer with us.
I met Tom Blatt for the first time in October 1995, when he traveled to Washington, D.C., to accept an award at the United States Holocaust Memorial Museum. I knew him by reputation; he was already a leading figure in the history, and especially the "after-history," of the Holocaust, one of the most prominent survivors of the Shoah.
The museum's award recognized the exceptional courage of Jewish inmates who, under the magnificent leadership of Jewish Soviet Army officer Aleksandr "Sasha" Pechersky, rebelled against the SS killers at the Nazis' infamous Sobibór death camp in German-occupied Poland and carried out what we know today as the legendary Sobibór Uprising of October 14, 1943 — one of the greatest stories of resistance against oppression, and also one of the greatest escape stories, in human history.
Tom was just 16 years old at the time of the uprising, known then by the nickname "Toivi." He, his parents, and his younger brother, Hersz, had been deported by German occupation forces to Sobibór six months earlier from the family's hometown of Izbica, Poland. By the time of the uprising, at least 170,000 Jews, primarily from Poland, France, and the Netherlands, had been systematically murdered at Sobibór.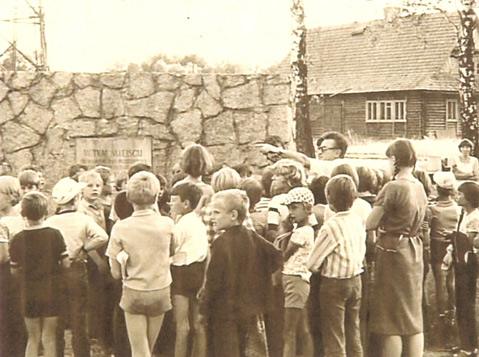 By Courtesy Photo