Eco-conscious commuters in Santa Barbara now have a convenient place to power their electric cars in about four minutes. True Zero, an Irvine-based energy network that markets charging stations for zero-emission vehicles, held a ribbon cutting ceremony Friday morning to unveil a new hydrogen fueling station at Conserv Fuel, La Cumbre's bio-diesel gas station.
Tim Brown, co-founder and Chief Operating Officer of the startup FirstElement Fuel, says it's something nobody else is really doing. "Big oil companies aren't interested yet," Brown said. That has left it up to companies like his to build the infrastructure for electric cars.
The new station, located at 150 South La Cumbre Road, is the first one in California outside of the Los Angeles and San Francisco areas and will make traveling up and down the coast for fuel-cell vehicle owners much more practical. Another four fueling stations are in the works, with the closest being planned in Thousand Oaks.
La Cumbre station's opening should bridge the divide between northern and southern California fuel-cell vehicle owners. With a 300-mile range for most models, many weren't able to make the entire trip up and down the coast. Aeron Genet, control officer for the Santa Barbara County Air Pollution Control District, said people can now "actually consider a fuel-cell vehicle."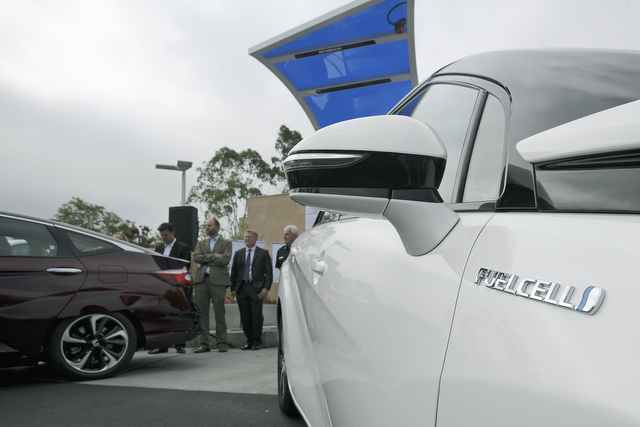 By Paul Wellman