Perhaps it's coincidental that The Santa Barbara Independent's election endorsements are coming out the week of the Plains All American Pipeline oil spill's first anniversary. Some "coincidences," however, are worth exploring. This is one.
The Gaviota pipeline spill tells us that even in Santa Barbara County ​— ​famous for its stringent environmental regulations ​— ​there's no such thing as being too careful about oil production. It turned out that a single oil company was able to eviscerate safeguards by simply refusing to comply. Likewise, we learned the federal agency charged with pipeline safety has been chronically underfunded and dangerously understaffed. Worse, it was too timid to demand the minimal tools needed to do its job despite repeated prodding by Congress. And despite the release of two massive reports last week, we still don't know to what extent the damage could have been minimized had the cleanup operation been deployed sooner.
It's also worth remembering how, in the past year, we were unhappily surprised to learn the federal government had been permitting numerous instances of fracking off our coast without notifying the public or public agencies. This information, by the way, would never have come to light had an environmental law firm not filed a Freedom of Information Act request.
In this context, we need to elect political leaders who get that oil is, in fact, a "fossil" fuel. We're looking for candidates eager to move posthaste into a future that embraces new energy sources.
And to state the obvious ​— ​climate change is real. We recognize Santa Barbara can't fix things by itself. But we need to do our part. We have no time for apologists who predict the free market system will devise the necessary technological quick fixes. We'd observe, perhaps unkindly, that no one can eat such pie in the sky when one's head is buried in the sand.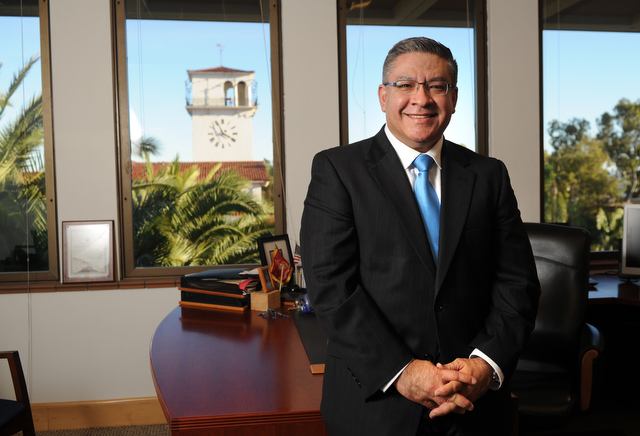 Paul Wellman/S.B. Independent