In a divided decision, the county supervisors denied a proposal by Pacific Coast Energy Company (PCEC) to nearly double its existing cyclic steaming operations on Orcutt Hill. The decision, strongly opposed by North County supervisors Peter Adam and Steve Lavagnino, does not bode well for pending oil-well-drilling applications, all bigger in size and scope.
In its first iteration, PCEC's project consisted of 96 cyclic steam injection wells ​— ​and 48 replacement wells ​— ​at the existing oil and gas field. In an attempt to mitigate oil seepage, they offered to drill in areas outside of the Careaga tar zone. Earlier this year, the Planning Commission denied the project, finding its environmental impacts outweighed the economic benefits.
Just before the company appealed the decision to the Board of Supervisors, it offered additional environmental perks including dropping to as low as 60 percent production, offsetting 100 percent of the project's greenhouse-gas emissions, funding a $125,000 study of the Lompoc yerba santa, and implementing efforts to preserve the California tiger salamander.
But environmentalists argued PCEC has hardly been a responsible operator. Since 2010, the company has experienced 23 "petroleum releases," spilling nearly 13,000 gallons, according to county records. Since the company started drilling in 2007, seeps have increased in frequency. PCEC does not dispute this phenomenon, but the company argues that the longtime oil and gas field carries an extensive seepage history. If a good place to drill oil exists in Santa Barbara, they say, this is it.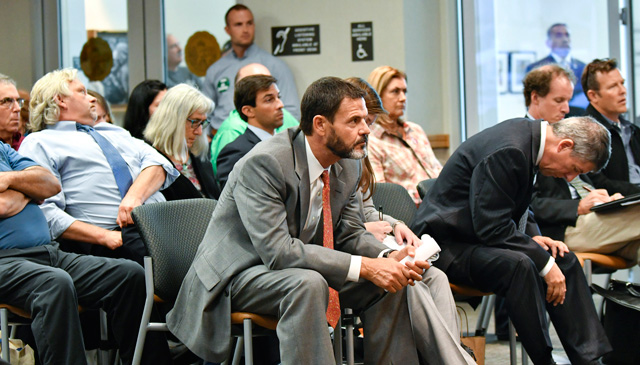 Len Wood/Santa Maria Times