Empty Bowls' magical formula — warm bread and hot soup made by expert chefs served in a ceramic bowl handcrafted by hometown artisans — is simple but effective, raising more than $115,000 each year for the Foodbank of Santa Barbara County. The 19th annual benefit occurs on November 13, and in a land awash with charitable affairs that often cost more than $100 a head, it's also a feel-good bargain for attendees: Tickets are just $30, and you walk home with a brand-new bowl.
"It struck me as the right format from the get-go," said Chef John Downey, the dean of Santa Barbara cuisine who's supported Empty Bowls since the beginning. "You're standing in a soup line. There's bread and there's soup, the lifeblood of our people. There's such a wonderful feeling. And we've got bowls all around the house. I can't tell you which year each came from, but there's a lot of happy memories."
To get a sense of what to expect this year, I talked soup with Downey as well as participating chefs Greg Murphy from bouchon and Bryan Foehl from Helena Avenue Bakery. Here's what they're making and why.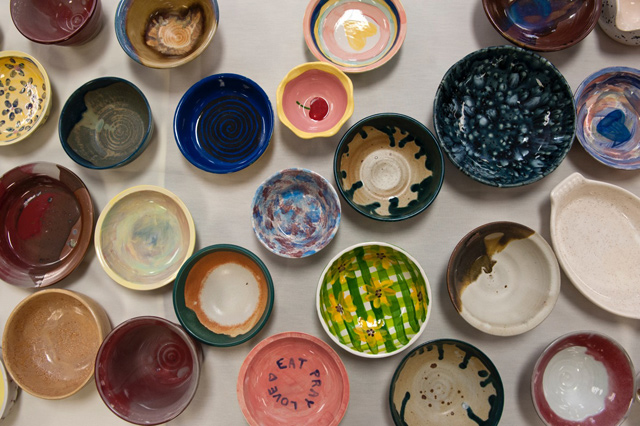 By Courtesy Photo