As he entered the physical prime of his life, Andre Barbieri had no intention ever to compete in a triathlon. He had played soccer in his youth — naturally, he was a native of Brazil — and when he followed his brother Diego to Santa Barbara in 2007, surfing was his favorite pastime. He was a strong swimmer, but he could not run. "I had a bad knee," he said.
On March 11, 2011, a horrible snowboarding accident at Mammoth Mountain changed Barbieri's life in many ways. It made him aware of his mortality. It made him grateful for first responders and doctors who saved his life. It gave him a new faith in humanity when friends and strangers raised money to help him get back on his feet. And it took care of that bad knee.
"Lucky me, I got rid of it," Barbieri said.
After he crashed into a fence on the snowboarding slope, his left leg was mangled so badly that it had to be amputated above the knee. That transformed Barbieri into a new breed of athlete, one who is physically challenged. It was not exactly a whoopee deal for him, but he was encouraged to know that he could continue to pursue an active lifestyle.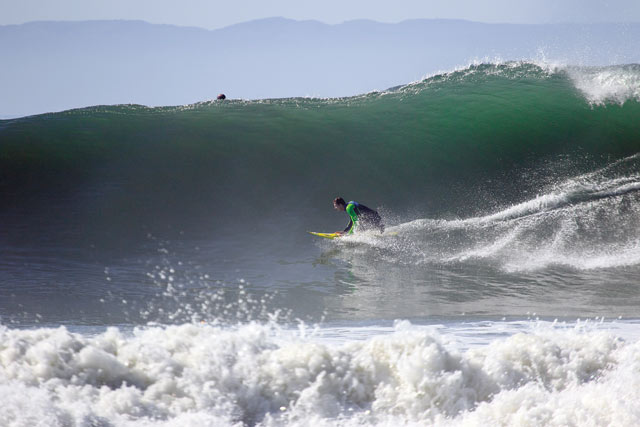 By Courtesy Photo