It's no secret that Santa Barbara is home to hiking trails and all things outdoorsy. The surrounding mountains and beaches, coupled with the perfect 70-degree weather, make the city a place begging to be explored. However, many hotspots for venturing can be hard to reach for those without a car, myself included.
As a frequent user of public transportation and a lover of the outdoors, I set out to explore as many nature-related locations as I could find via the Santa Barbara Metropolitan Transit District (MTD) — more commonly known as the city bus.
My outdoor excursion began bright and early at the downtown Transit Center — the hub of the Santa Barbara's MTD. I decided to board Line 5, which would take me through the Mesa and Hidden Valley, with its final stop at La Cumbre Plaza. My schedule guide in hand, I stepped through the bus's glass doors, eager to become one with nature.
My first stop was the Douglas Family Preserve. This 70-acre plot of land provides space for recreational activities: hiking, dog walking, biking, and in one area of the park, hang gliding. The preserve welcomes nature enthusiasts and their dogs alike, allowing the furry, four-legged friends to walk off-leash in specified areas.
While the bus doesn't take you directly to the preserve, it stops at Cliff and Alan Road — just across the street from the path leading to the preserve. My first encounter with nature included a view of the Arroyo Burro Estuary. In this watershed, fresh water from Mesa Creek comingles with its salty counterpart from the Pacific Ocean.
Along the remainder of this path, a quaint, wooden bridge greets you. The bubbling water of Mesa Creek combined with the melodic chirping of birds drowned out the cacophony of street traffic and construction along Las Positas Road. A plethora of trees and greenery line the brief, inclined walk leading to the flats of the Douglas Family Preserve.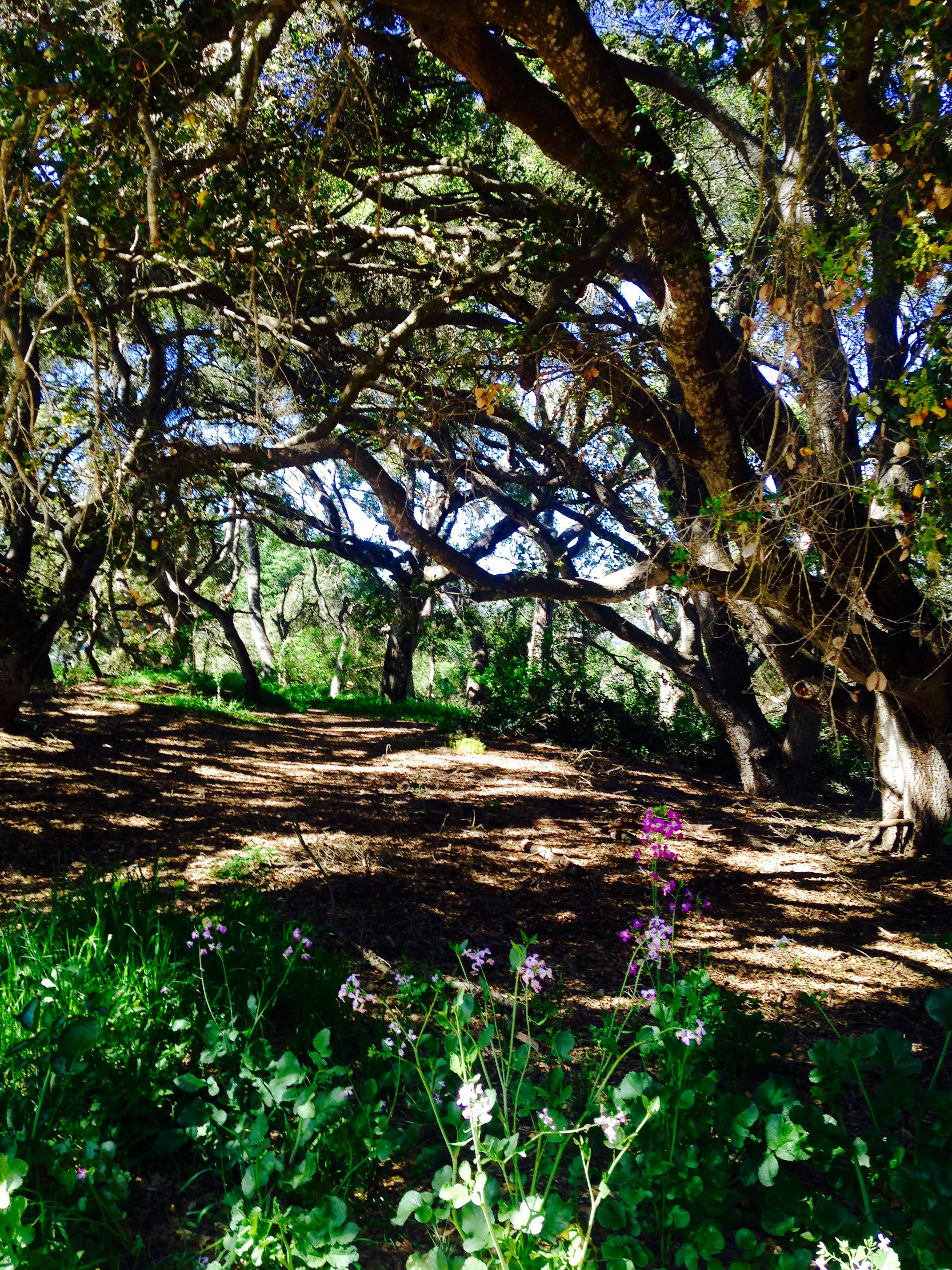 Naomi Zaldate