One hundred days ago, on a cold January morning, I was wandering around the Washington Mall, waiting for Donald J. Trump to be inaugurated as president of the United States. Small clutches of people draped in plastic smocks and red caps milled about the wet, muddy grass. Few, in the mostly white crowd, restrained their adoration of Trump. Everyone seemed thrilled the temperature was in the high 40s. I was freezing in my borrowed black parka and green wool gloves. Everyone else seemed to be from everywhere but California. I did not recognize them. They probably didn't recognize me. I thought I had just landed on Pluto. They looked like they had just arrived home.
Most of the people in the crowd were men, some of whom acted as if I were privileged just to hear their thoughts. One guy from Texas spoke with such conviction I could barely get a word in. Progressives had attacked good Christian values, he said; they were taking his country in a direction he could not control.
As I made my way around, I wondered how these enthusiastic people justified the fact Trump had, on the campaign trail, slighted everyone from our Mexican neighbors to war heroes such as Senator John McCain to a Gold Star family. Most agreed they had reservations about such remarks, but they complained the media has blown them out of proportion.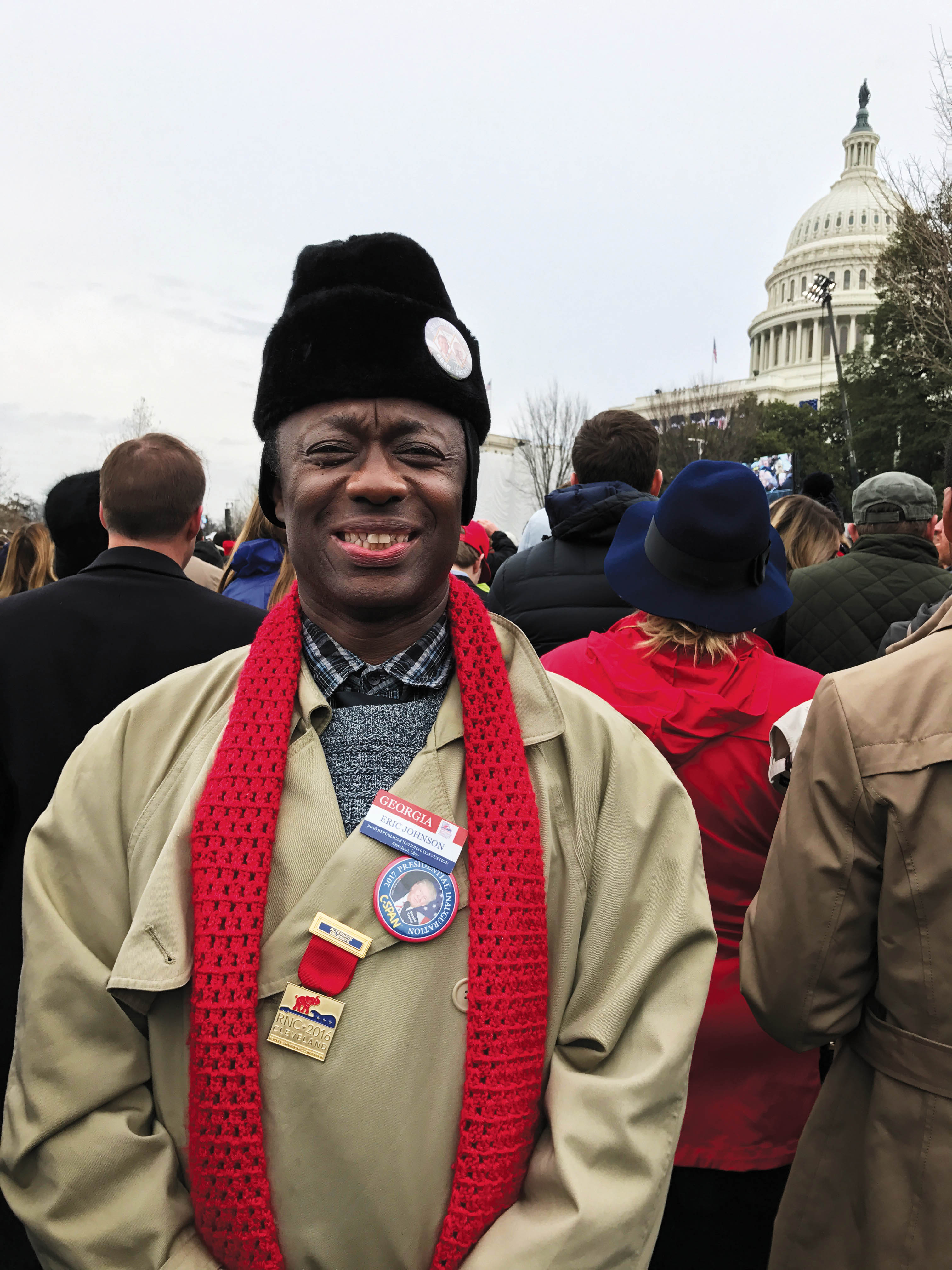 Kelsey Brugger