If you Google 415 West Haley Street in Santa Barbara, you'll find yourself near the intersection of Castillo and Haley streets, between the DMV parking lot, the northbound freeway on-ramp, and the terminally troublesome, currently closed section of Castillo that passes under the freeway. There's no actual structure at 415 West Haley, at least not anymore. But once upon a time, an adorable Queen Anne cottage held court at that spot.
The same cottage now sits at 1601 Gillespie Street, right next door to an elementary school, in a residential neighborhood on Santa Barbara's Westside. Built at the turn of the century, this home was moved to its current location in 1935. 
The house is as cute as can be. Walking through the front gate, I stopped in my tracks to pause and take in all of its ornamental details. It has a tall façade, with a steeply pitched roof decorated with fish scale–style siding and gingerbread trim. The front porch railing and front door have rows of elegant turned spindles. The eaves have decorative green brackets peeking out from below the creamy yellow exterior of the house.
In fact, the striking color palette is a joyful theme repeated throughout the home. Once I walked inside, I found myself oohing and aahing over the color choices as I walked from room to room and had my attention diverted at each new hue. From the front door, a golden hallway greets visitors with an immediate pop of color and soaring 11-foot ceilings.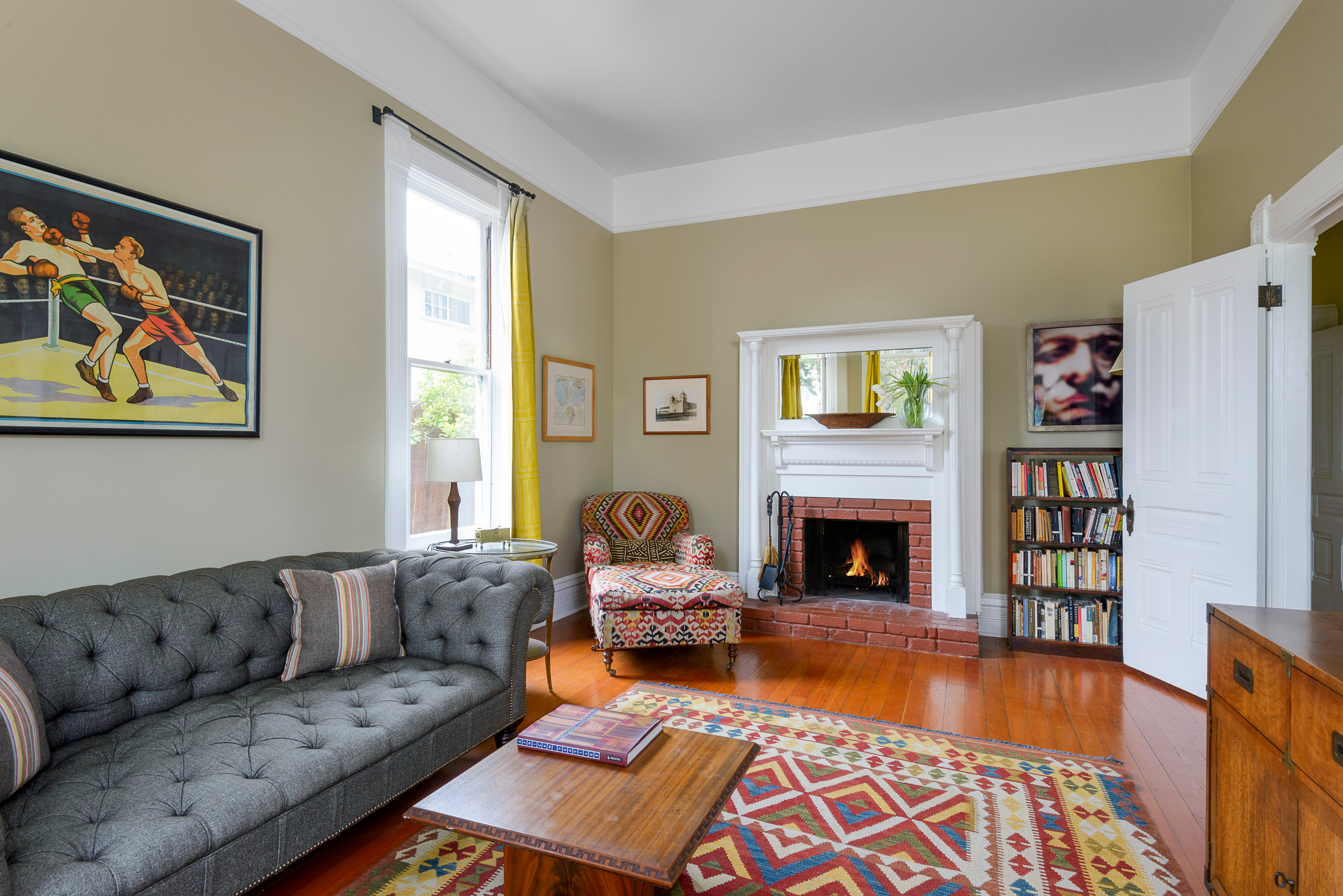 DAVID PALERMO