In her 30-plus years of Fiesta cooking at Our Lady of Guadalupe Church, Rafaela Canseco estimates that she's produced the astounding quantity of 135,000 mouth-watering tamales.
But this year she's passing the tamal-making torch to Francisco Jimenez and has taken charge of the team making sopes, a savory, if spicy typical Mexican dish.
Assisted by daughter Bianca Rodríguez and a large team of church ladies, Canseco employs a tried-and-true recipe from her mother, the late Juana Fragosa Unzueta. Canseco, born in Durango, Mexico, is proud of her U.S. citizenship and the Old Country style of cooking.
During Fiesta week when Our Lady of Guadalupe throws its own Fiesta, "I start at 6 a.m. and work until closing time at 9 or 10," Canseco told me. "I keep going. My daughter gets upset with me because I don't eat. I'm too busy to eat, and I'm not really hungry."
If you head for Our Lady of Guadalupe this week, you may see daughter Bianca, son-in-law Anthony Rodríguez, and son Greg at the front counter, but not Canseco.
"You won't see me. I'll be in the kitchen."
The Guadalupe Fiesta is a production of the Lower Eastside community and draws people from all walks of life on the South Coast. But it involves hard work, like lifting heavy bags of masa dough and 100-quart pots of hot water.
"We do this because we love this church. Without Fiesta, this church would struggle." The first year she was involved in tamal-making, 1,600 pounds of masa went into the process.
Left by her predecessors without a recipe, she asked her mother, always a safe thing to do. "Just do them the way we do," her mother told her, also passing on her recipe for the sauce. And Canseco is now passing it on to her daughter.
"By Sunday noon, they were all gone. Now we're up to 5,000 pounds," said Canseco.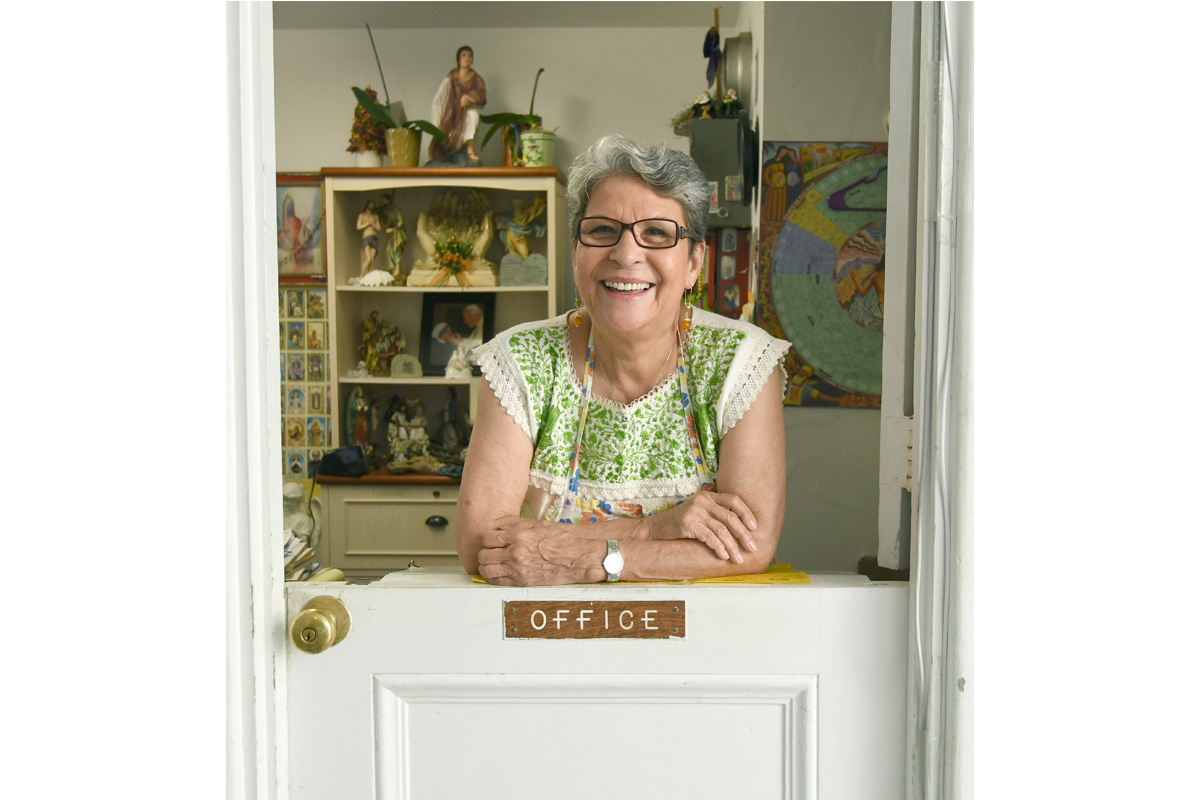 By Paul Wellman