Suave, seductive, and a little surreal — that's Bryan Ferry for you. Even in his later years, the former Roxy Music frontman commands attention with his heart-melting voice and impeccable style. Both as singer for the '70s-'80s art-rock group that penned "More Than This" and as a solo artist, Ferry has stood as one of rock's most assuredly self-styled innovators. When he plays the Santa Barbara Bowl on Saturday, August 19 — a gig he's "really looking forward to" — Ferry's set will mix old hits with new works. I spoke with Ferry on the phone about his ongoing life in music, his sense of fashion, his childhood, and his sexiness.
How does it feel to continue to play music you wrote in the '70s and '80s? It's fascinating and very gratifying to see audiences being really enthusiastic about the work. We're doing a show that draws from really different periods. A good half of the show is Roxy Music — we do stuff from the first album, and a few songs from Avalon — and my solo albums.
It's nice to have all the musical colors that I've got in the band, and [to] exploit those; I have a classically trained saxophonist from Australia, a new girl in the band who plays viola, and a new guitar player from Denmark who plays the parts beautifully. It's great to be able to explore the repertoire of the catalog as well as the popular songs. Some of the lesser-known tracks have gotten stronger through the years.
Roxy Music's aesthetic was based in fine art; now, the speed of images and media is much faster. How has that affected the performances? It's changed drastically. In the early days, we did everything ourselves, and it was all very make-it-up-as-you-go-along. Now, there's so much technology and so many specialists involved, and the visual side of people's career — I guess we really concentrate on the music; there's not much we do visually apart from a great lighting guy who makes the most of the material.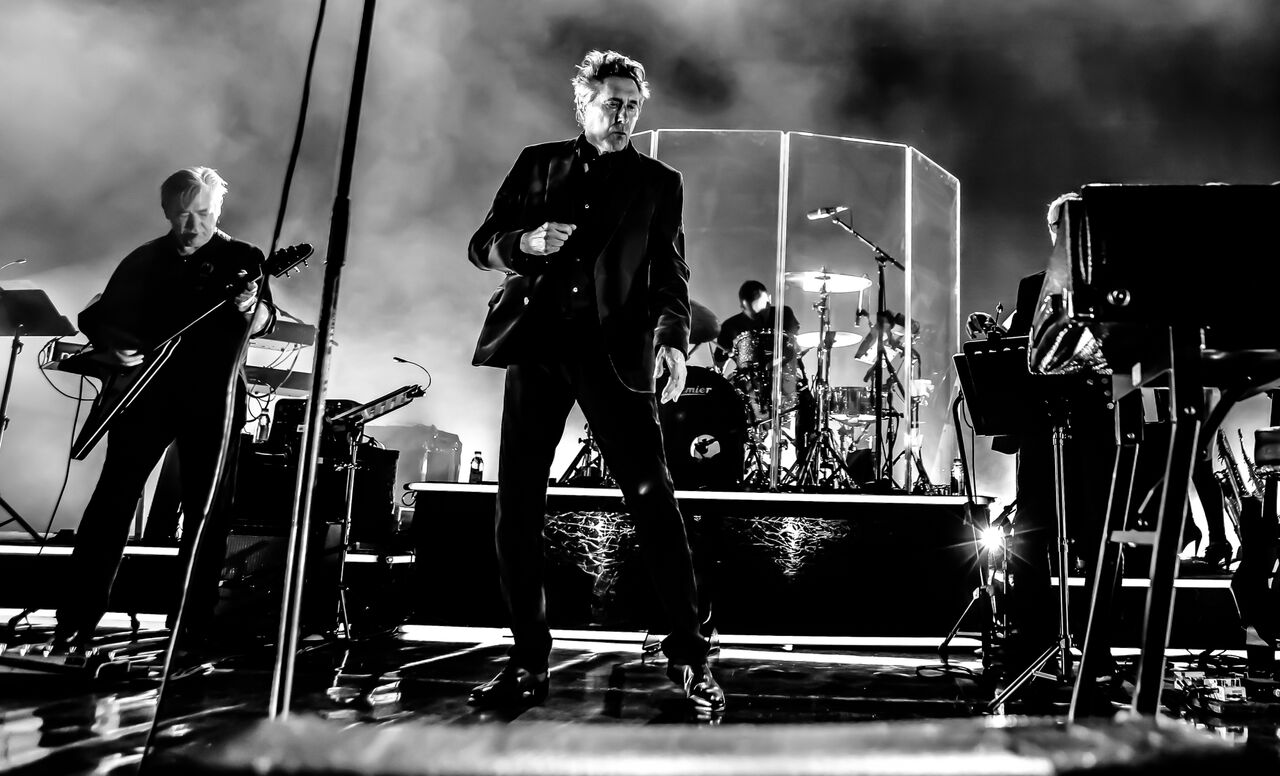 By Courtesy Photo