When it comes to Channel Islands wildlife, there are currently two little great unknowns: the carrying capacities of the recently delisted island fox and its pungent, nocturnal counterpart, the island spotted skunk.
At the beginning of the 21st century, when there were only about 50 island foxes remaining on Santa Cruz Island — due to golden-eagle predation and the 5,000 or so feral pigs running amok across the largest and most biodiverse isle off California — spotted skunk numbers were on the upswing.
Now that the stressors have been removed, it's rare if visitors today don't spot an island fox after disembarking from the Island Packers ferry. So how are things going for the island foxes these days? In July, a team of wildlife biologists descended on Santa Cruz Island to get the lowdown on fox populations, trapping and gathering vital data about the largest land mammal across the entire volcanic archipelago.
"We're not entirely sure what the carrying capacity is for island foxes on Santa Cruz Island," said one of the biologists, "but 2,500 foxes is a safe guesstimate."
That would make perfect sense considering that in 2016, despite being in the throes of the California drought, island fox populations went through the roof, reaching 2,100 on Santa Cruz Island alone.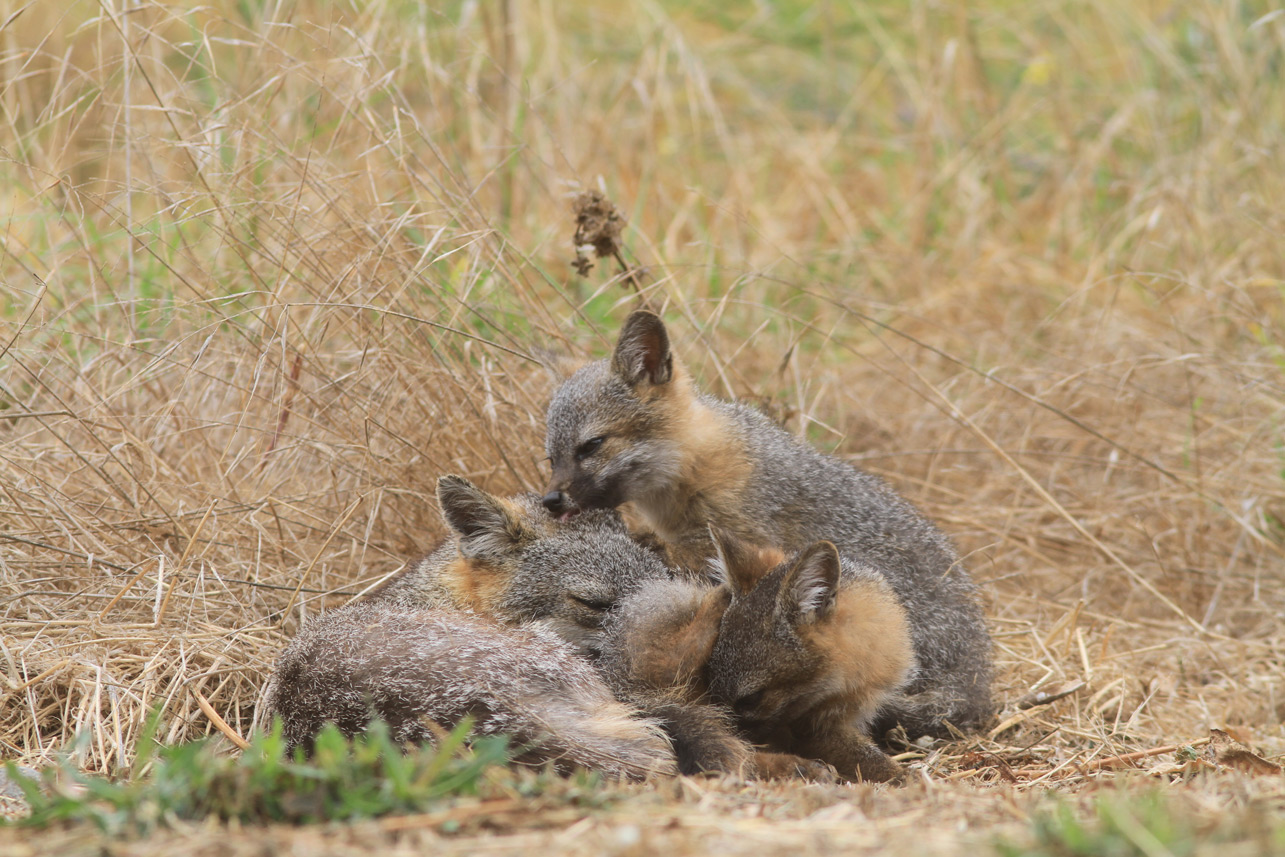 By Chuck Graham