To sponsor a polo team requires a considerable investment, but to Francisco Escobar, it's worth every penny. "I love horses, and I wonder, what am I going to do with my kids?" he said. "What are we going to talk about? I decided what to do is to have something in common with the horse. Polo is a family sport. I have three boys and a girl who play polo. I have three grandsons and a granddaughter who play polo."
Escobar, a successful developer from Costa Rica, has brought his Florida-based Santa Clara team to play in this summer's high-goal season at the Santa Barbara Polo & Racquet Club. He will be 73 next month, but he can still saddle up and play a highly competitive game, although he carries an amateur rating. The other three players bring the team's total rating up to the required 16 goals, including his 46-year-old son, Luis Escobar, at five goals.
"We have a good training program that makes the horses quiet and easy," Luis said. "The happier a horse is, the better he'll move. If they also have power, they'll be really good. Horses are no less than 80 percent of the game. That's why [his father] can still play."
Luis's son, Nico Escobar, 17, made his debut at the professional level at the fields in Carpinteria. He could not fit on the Santa Clara team with his father and grandfather, so the Farmers & Merchants Bank team picked him up. Nico's younger brother, Lucas, 14, has seen action in a few matches as a substitute for his grandfather.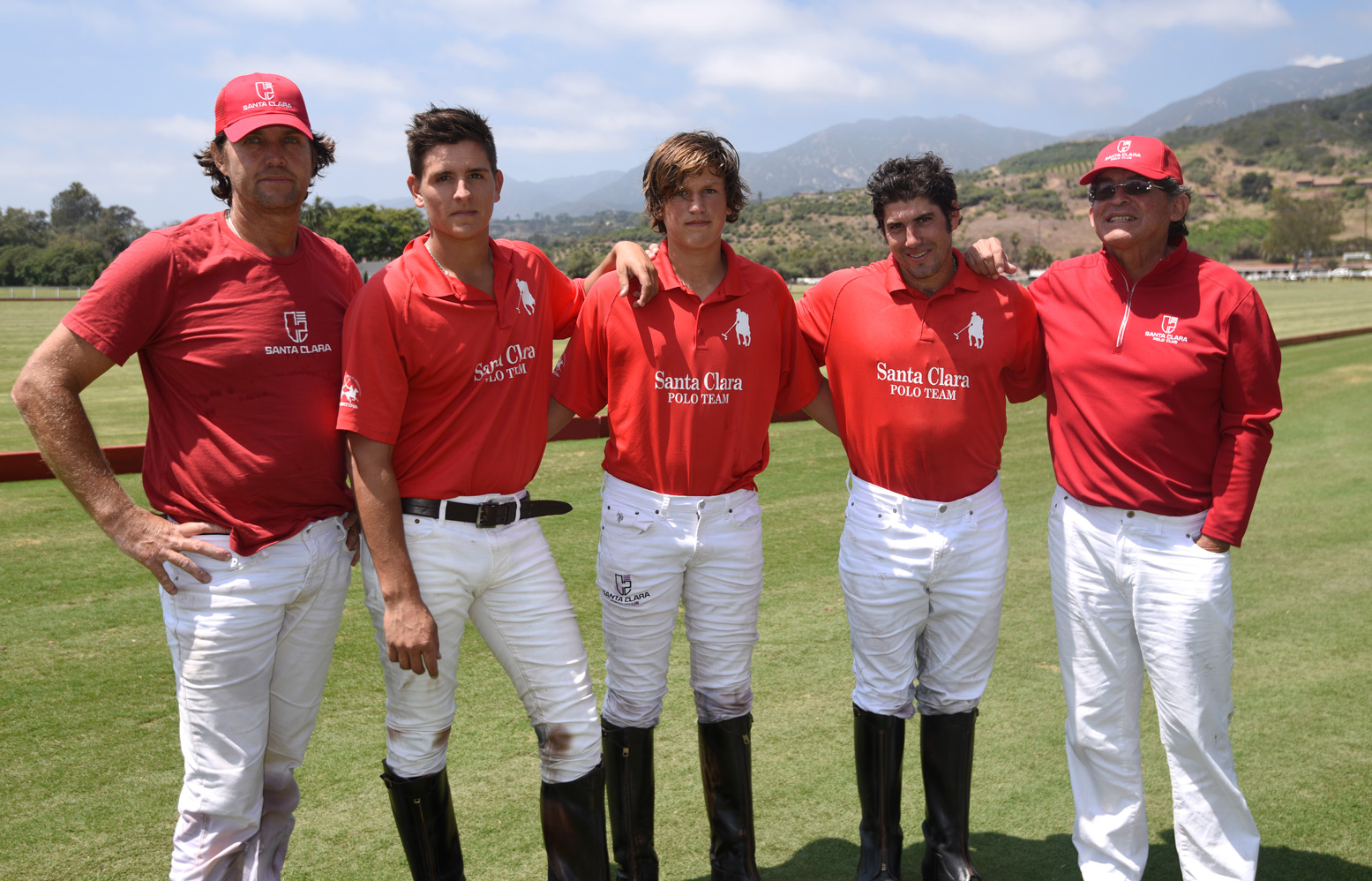 By Paul Wellman