Beyond being a lifelong student and aficionado of all forms of dance, Dianne Vapnek is a great listener. In response to what she heard during many hours of intense conversation with a galaxy of innovative contemporary choreographers, Vapnek founded DANCEworks, the revolutionary annual residency program at the Lobero Theatre that gives select artists and their companies a full month to rehearse in the space and on the stage where they will eventually perform. Now more than a decade into this grand experiment, the logic of DANCEworks' approach has only become more apparent with each passing year.
Although every season is different, previous successes can lead to bolder, more innovative concepts. This summer, for the first time, two choreographers have come together from different traditions with the intention of making something unprecedented. Kate Weare, leader of New York–based Kate Weare Company, is an award-winning and experienced practitioner of contemporary dance. Esteban Moreno, artistic director of Union Tanguera in Lyon, France, represents both the "tango de salon" tradition of Argentina and the ambitious expansion of tango as dance theater that has swept the world since the great tango revival of the 1980s.
Accompanied by Thryn Saxon and Nicole Diaz, two dancers from Weare's group, and three performers from Union Tanguera ​— ​Daniel Escobar, Nayhara Zeugtrager, and Gabrielle Weisbuch ​— ​Moreno and Weare have been hard at work for the last month crafting what is essentially a new form of dance, a hybrid expression that seeks to harness the extended vocabulary of contemporary dance to the heart and soul of the tango. On Friday, September 1, and Saturday, September 2, audiences at the Lobero will witness the world premiere of Sin Salida/In Love I Broke Beyond, their new piece based on this experimental transformation of the tango.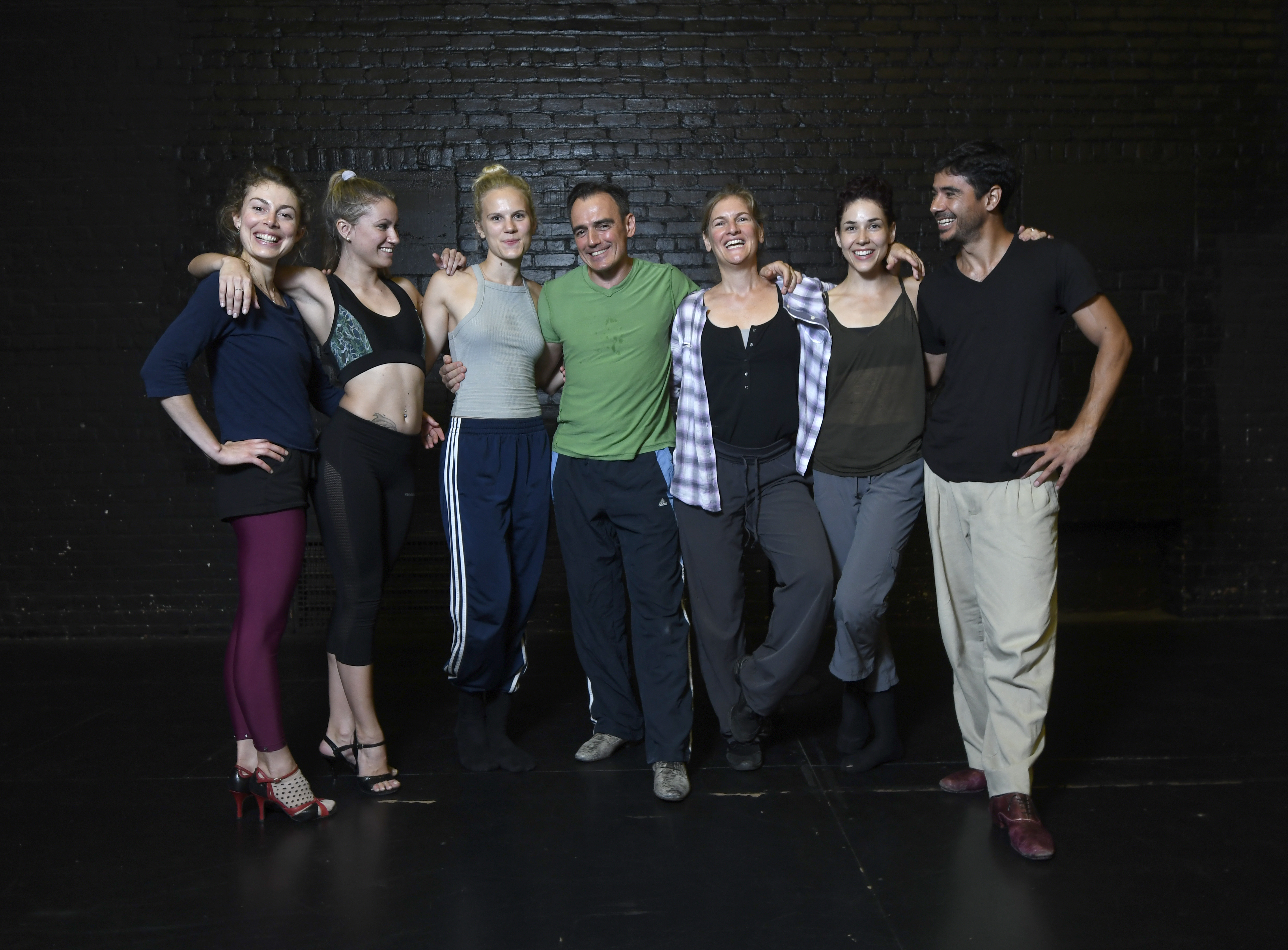 By Paul Wellman