Health experts warn that the microscopic particles in the air generated by the Thomas Fire could linger for weeks — if not longer.
Air-quality readings in Santa Barbara have been worse than they have been in nearly 20 years. For several hours last Thursday, the Air Pollution Control District recorded "hazardous" levels in the City of Santa Barbara. In the days since, the readings were determined to be "unhealthy."
Ash has coated cars and sidewalks. Large white pieces have blanketed Santa Barbara, and brownish-red smoke has hung in the air, giving the South Coast region a sepia tone. Schools and businesses closed, the streets emptied. Most pedestrians walking around downtown sported protective masks, some fastening them on their dogs, too.
The air quality is not expected to go back to normal for "weeks to months," according to Santa Barbara health experts. Dr. Charity Dean of Santa Barbara County's Public Health Department advised residents to stay indoors or leave the area ​— ​even for a few hours ​— ​to get relief from the harsh air. She noted there has been a "frantic rush" to pick up N95 masks. Public Health had distributed more than 200,000 as of press time. While they help prevent inhalation of about 95 percent of toxic particles, they are not impervious, she said.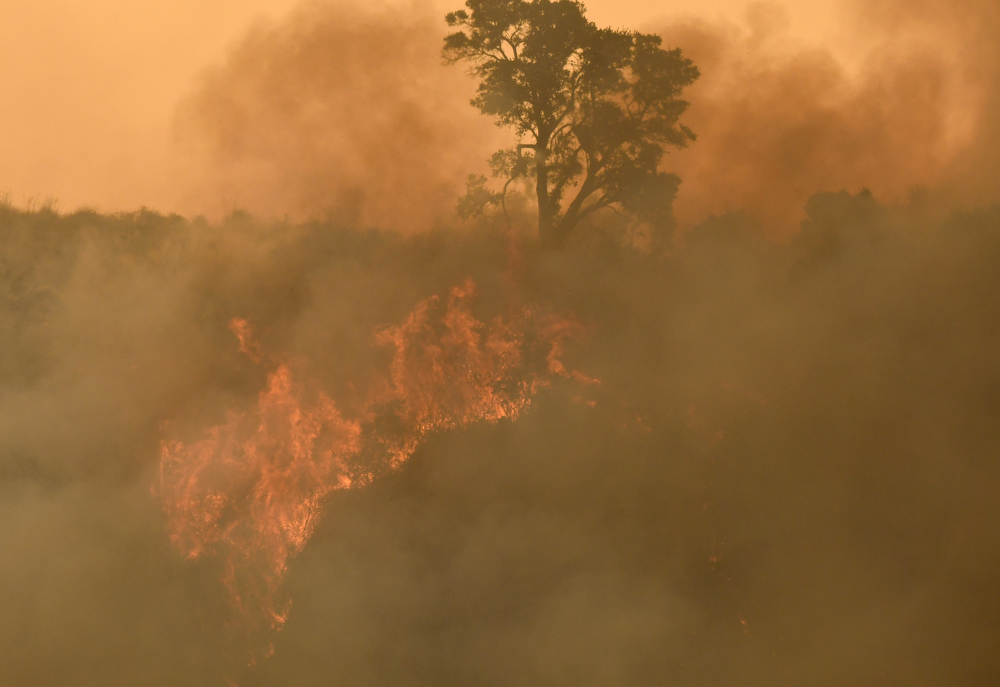 By Paul Wellman