Two weeks before the state's recreational cannabis sales laws are scheduled to go into effect on January 1, the Santa Barbara County supervisors are scrambling to pass their own regulations. The board voted 4-1 Thursday to draft letters of authorization so cannabis operators can remain legally open under the new state laws.
The process has been entirely unprecedented and extremely convoluted. Lawmakers in cities and counties throughout California have been tasked with creating ordinances so cannabis businesses that have operated in the shadows can thrive. At the same time, state and local government entities want to collect as much tax revenue as possible from all parts of the cannabis industry, from cultivation to retail.

The conflict between regulating and taxing an industry that the county hopes will be successful came to head on Thursday on the 4th floor of the county administration building, where cannabis operators and annoyed neighbors packed the pews for the most recent of numerous public hearings held this year. For the first time, they publicly discussed the tax rate and drafted the letter of authorization.

Emotions ran high during the seven-hour meeting. The air scrubbers humming in the back of the room served as an unfortunate reminder of the Thomas Fire raging the Santa Barbara's backyard.
But the county supervisors did make some progress. At the tail end of the meeting, they collectively rewrote the letter of authorization that was projected on the screen. They added ideas from Peter Candy of Hollister & Brace, who represents the Santa Barbara County Cannabis Business Council.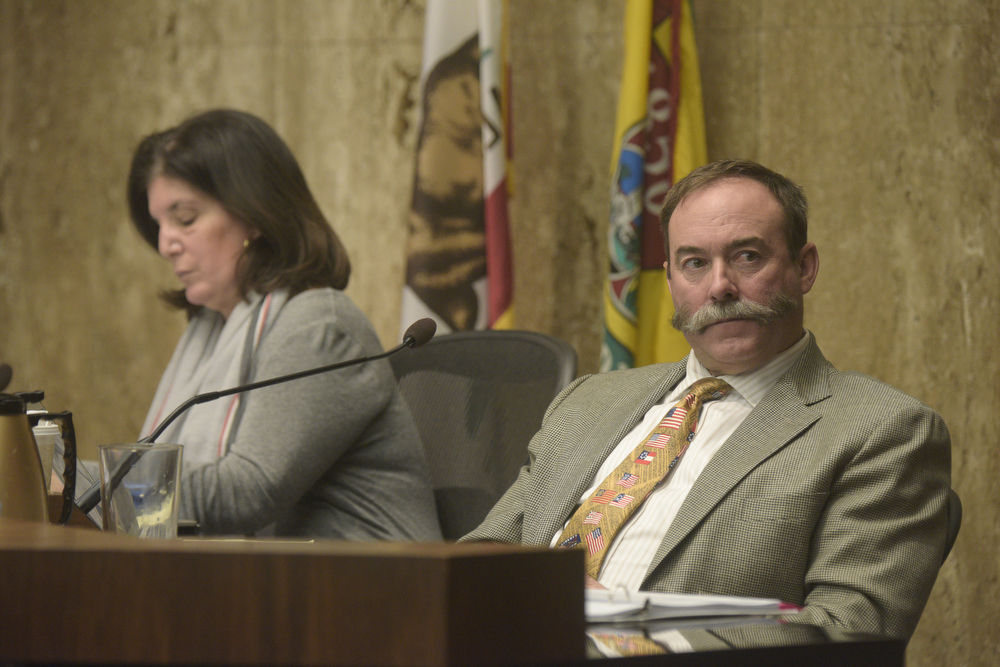 By Paul Wellman