Pat McElroy wasn't in the mood to wax expansive ​— ​it was way too soon to pontificate about any lessons learned from the Thomas Fire.
A firefighter for 40 years, and the City of Santa Barbara's fire chief for the past four, McElroy was busy navigating his fire-engine-red pickup truck along Montecito's warren of winding backroads ​— ​Bella Vista, Park Lane, East Mountain, Riven Rock, Camino Cielo ​— ​streets so skinny and steep that even a Vespa might have trouble passing. Upon cruising into the luxurious, historic San Ysidro Ranch, he pointed out the cottage where Winston Churchill stayed and another where John and Jacqueline Kennedy famously honeymooned.
Just two days before, fire trucks of every shape, size, and function had screamed up and down these flame-engorged roads, engulfed in the thickest of smoke. But on Monday morning, the air seemed clear, the sky almost blue. Even the flowers seemed to chirp. Things hadn't really returned to normal, but had just enough for people to pretend, at least until the next winds blew.
Santa Barbara didn't merely dodge a bullet last Saturday; it dodged a meteor named Thomas, destined to soon be the biggest wildfire since California started keeping track back in 1932. The only thing that came between the South Coast and annihilation that day was a change of wind speed and direction ​— ​well, that, and about 8,500 firefighters from 17 different states who waged the firefight of their lives.
The most striking thing about Monday morning's ride-along was what we didn't see. Yes, there were plenty of hillsides drenched generously in Phos-Chek pink and big piles of fire hose heaped like mounds of spaghetti on the roadside awaiting pickup, and some of the surrounding landscape was charred. But what I expected, from covering the aftermath of previous fires, were the charred remains of people's homes: chimneys and box springs, cracked swimming pools, car carcasses. In two hours, we saw just one property destroyed. Though final numbers aren't yet available, it appears 10 were damaged that night, with 10 destroyed. Given that 1,300 structures were directly threatened, that's an astonishing accomplishment.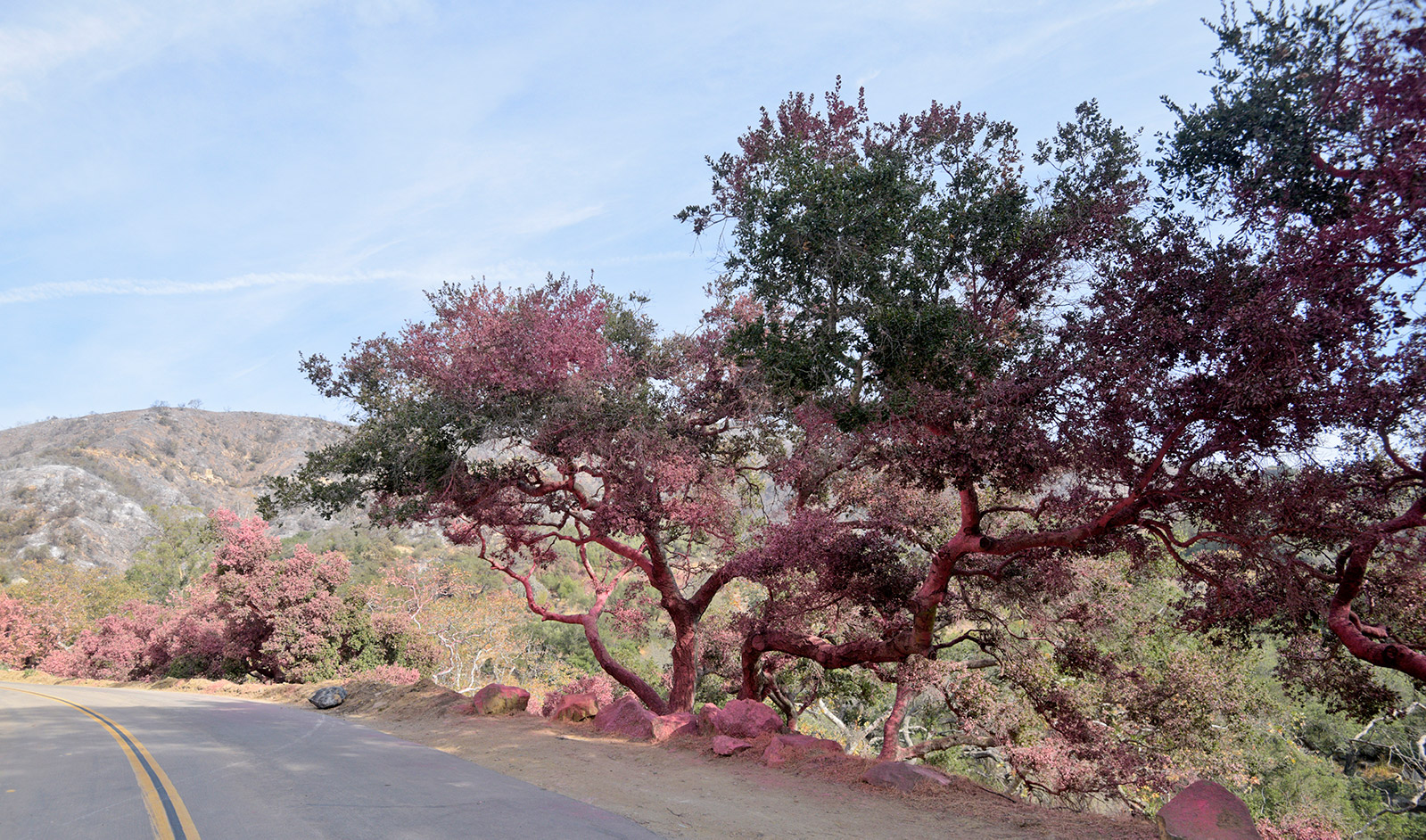 By Paul Wellman