It appears the long-awaited transfer is complete of the late Huguette Clark's Bellosguardo estate from legal limbo in New York to a Santa Barbara nonprofit created to manage the 23-acre property as a public space for the arts. But what was expected to be an exciting announcement after three years of unanswered questions about the fate of the mysterious mansion above East Beach has instead become a matter of intense silence and secrecy.
The Santa Barbara–based Bellosguardo Foundation was formed in 2014 as part of a settlement agreement of Clark's will, after the reclusive heiress to a copper fortune died in 2011 at age 104. Though she owned other valuable properties ― including an estate in Connecticut and two luxury apartments in Manhattan ― Bellosguardo was her West Coast legacy. According to the settlement, which was administered by the Attorney General of New York, seven of the 10 initial members of the Bellosguardo board were nominated by Santa Barbara Mayor Helene Schneider, who at the time described the foundation's primary mission as "to open the Bellosguardo house and gardens to the public as a center that will foster and promote the arts."
That goal stalled hard in probate court as the board awaited a decision by the IRS whether to waive $16 million to $18 million in gift tax penalties owed by Clark at the time of her death. A decision earlier this month by Santa Barbara Judge Colleen Sterne, however, accompanied by court documents filed in November, suggests the penalties have been forgiven and that management of Bellosguardo has officially moved from the New York County Public Administrator's Office to the foundation.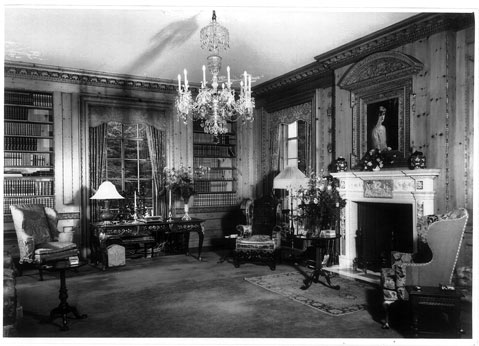 Karl Obert, from the book Empty Mansions