Look who's riding high in area high school basketball after winning a game in the most charged-up atmosphere of the season: the Dos Pueblos Chargers.
"It was our house," senior guard Dylan Shugart said after the Chargers staved off the San Marcos Royals on Friday night, 65-61. "The difference was our aggressiveness. We gave it everything we had."
DP's Sovine Gym was packed by students and fans who had seen the Chargers end their drought in the Channel League — 1-7 records each of the last two years — but to go from last place all the way to first, they needed a downpour. It came in the third quarter, when Dos Pueblos scored 30 points to overcome the Royals' 27-20 halftime lead. Diego Riker's fourth three-point bucket of the period put the Chargers ahead 50-47 entering the fourth.
San Marcos rallied back with a flurry of three-pointers by junior guard Ryan Godges, who tied the score at 58-58. Cyrus Wallace put the Chargers back ahead with a pair of free throws, and Marcellous Gossett expanded the lead to 63-59 with an explosive offensive rebound and putback. After Stefan Korfas of San Marcos made a short jumper with 17 seconds remaining, Shugart and Wallace secured DP's triumph at the free-throw stripe.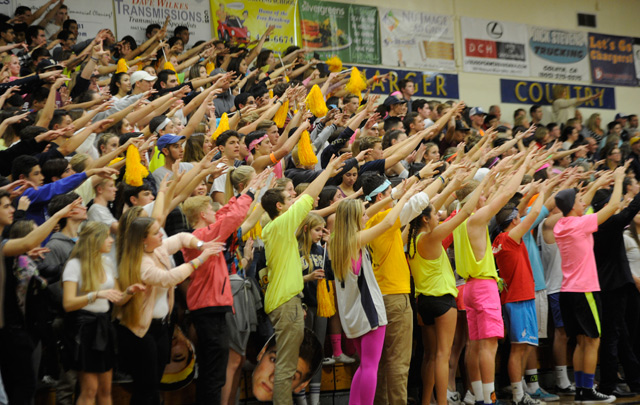 By Paul Wellman