Anti-Trump activists have designated every Tuesday a "Trump Tuesday," a time to demonstrate their disagreement with the new president's agenda. This last Tuesday started off on a positive note, with a delegation from Indivisible Santa Barbara, a branch of the nationwide movement, showering newly elected Congressmember Salud Carbajal with handmade Valentine's greetings. "We Love You Salud," proclaimed one.
Carbajal, of course, was in Congress at the time ​— ​not in his new digs by the Plaza de Oro movie theater. As the 24th Congressional District's representative in Washington, D.C., Carbajal has become the go-to man for the growing legion of Indivisible volunteers in Santa Barbara. A liberal-progressive organization, Indivisible intentionally seeks to mimic the take-no-prisoners, in-your-face tactics of the right-wing populist Tea Party. Carbajal, a liberal Democrat who has already spoken out against Trump's policies on the floor of the House, has not yet experienced their ire.
No such luck for archconservative Republican Congressmember Tom McClintock, who represents the Sacramento metro region. (McClintock once represented Santa Barbara in the State Senate before moving north eight years ago.) Two hundred Indivisible activists from his district packed a town hall meeting McClintock scheduled in Roseville last week, leaving several hundred more protesters outside. Inside, they were boisterous and determined, challenging McClintock's stated intention to dismantle the Affordable Care Act. Roseville police insisted Indivisible protestors were peaceful and cooperative, but since the crowd was bigger than anything they'd encountered, they gave McClintock a police escort when he left. McClintock later spoke on the House floor bemoaning the loss of civility in public discourse, but only after he first characterized the protestors as "an anarchist element" and "the radical left." No Indivisible Valentines for McClintock.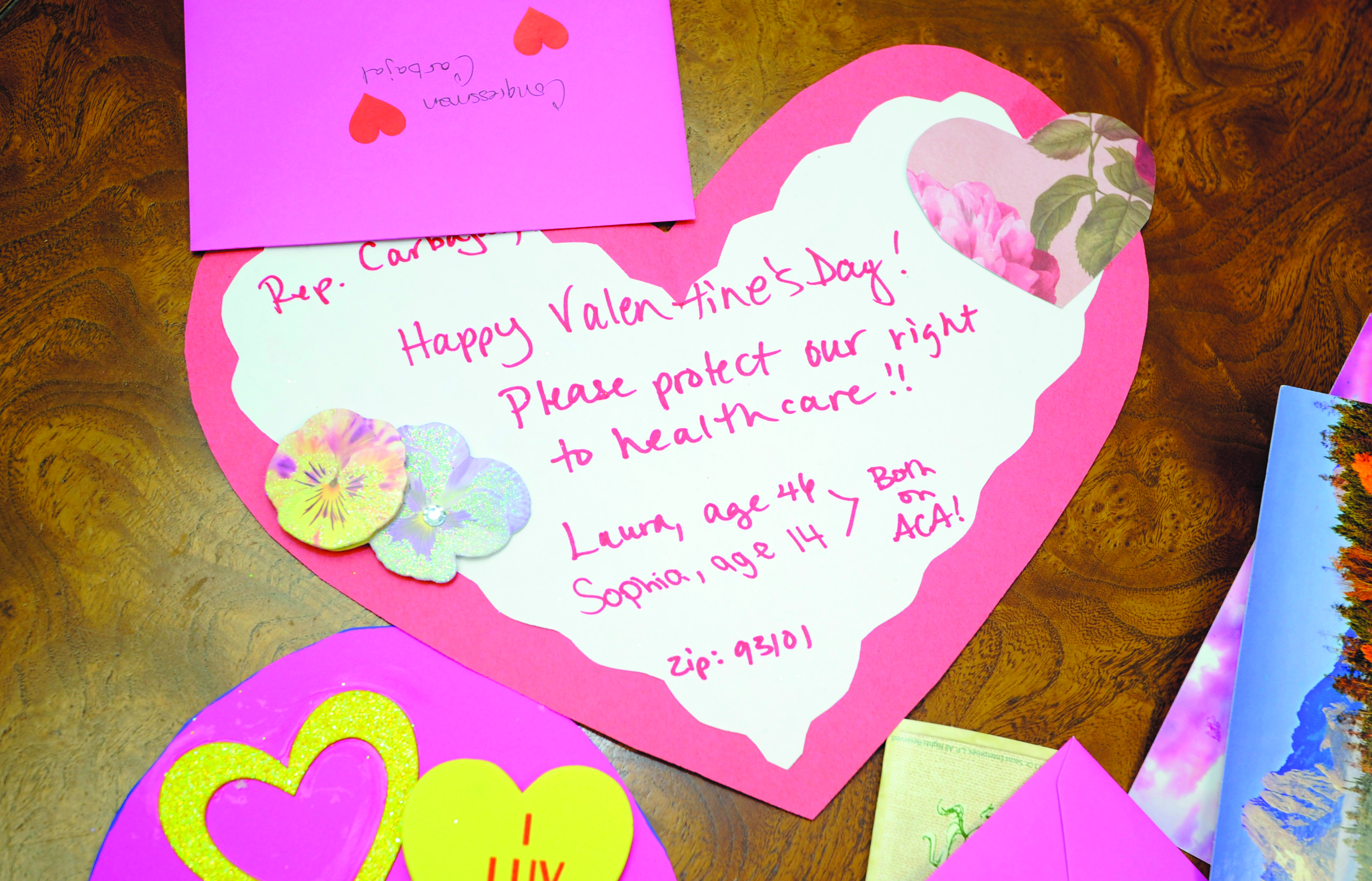 By Paul Wellman