LOCK 'EM UP: As a general rule, anniversary-event story assignments are to be shunned at all costs. Such articles, unfailingly worthy, are almost always dull, involving events that happened too long ago.
This week, I'm making an exception.
Seventy-five years ago on February 23, 1942, a Japanese military submarine the size of a football field — with both end zones attached — celebrated the national holiday commemorating George Washington's 210th birthday by bombarding Goleta's Ellwood Beach with 83-pound armor-piercing missiles for about 25 unmolested minutes. As such, this attack was the first official act of war conducted by a foreign power that had hit the continental United States since the British invaded Washington, D.C., in 1812.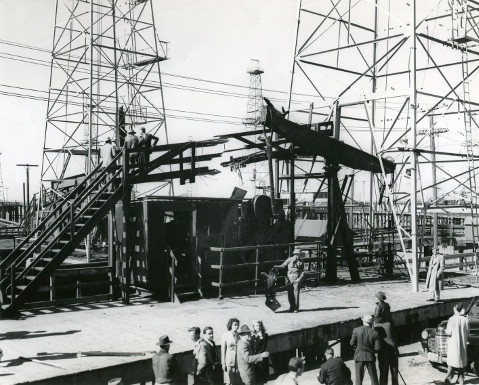 Santa Barbara Historical Museum