By five o'clock Friday June 30, no fewer than 508 commercial-scale marijuana growers had signed onto Santa Barbara County's Cannabis Operations Registry, signaling their intent to take advantage of California's new law, enacted by initiative last year, legalizing recreational marijuana. It goes into effect New Year's Day 2018. Of those registrants, 200 already are producing commercial cannabis for the medical market. The rest seem to be entrepreneurial newcomers hoping to join the new pot-powered gold rush.
Most farms are in the Lompoc and Carpinteria valleys. Some growers claim to have as much as 200,000 square feet under cultivation; others claim they'll do five times that amount. Dennis Bozanich, who is bird-dogging the issue for the County of Santa Barbara, said some of those numbers appear so outlandishly large that he will double-check them before issuing any final tallies.
Given that marijuana cultivation currently dwells in a cross fire of contradictory state, federal, and local laws, registrants were taking some risk. But it was the growers who initiated the idea of the registry in the first place, not county officials. Since the new legalization allows local elected officials to determine how the cannabis industry will develop in their regions, the registry was a friendly gesture by eager entrepreneurs. And more dramatically, registry numbers hint at how financially rewarding the new industry might be for the county's strained coffers.
Though registration does not offer any special entitlements, it "could possibly provide some priority for permitting," Bozanich stated before a packed public meeting held by the county's special cannabis task force last Friday in Santa Maria. Mostly, he said, registrants will benefit only "from the knowledge and gratefulness of the county that they did a good thing."
Last Friday's meeting was the second of two task force hearings spearheaded by county supervisors Das Williams and Steve Lavagnino, now semi-officially dubbed "the Doobie Brothers." The full Board of Supervisors will meet on July 11 to get a more complete report on what the registry indicates about the scale of the industry and what that might portend for county tax revenues.
Under new state law, there are 17 different licenses available in the new recreational marijuana, cultivation, extraction, distribution, manufacturing, and retail industries. Of these, the biggest opportunity for growth involves the distillation of cannabis into various strains of oil, which range in strength and psychoactive content. County governments can make regulations stricter even than the state's ​— ​but the deadline for adopting such rules is tight. The county just hired an environmental consultant two weeks ago ​— ​at a cost of $279,000, yet Bozanich hopes to have a final environmental impact report and regulatory package before the supervisors by next February for a final vote ​— ​a quick turnaround.
On Friday the growers showed up in force; some were young hipster millennials wearing the ball caps and vests of North County farmers. In machine-gun cadence, they recited from county planning documents that they believed established the untrammeled rights of agriculture operators to be free of regulatory interference. The message was clear: Don't tread on us.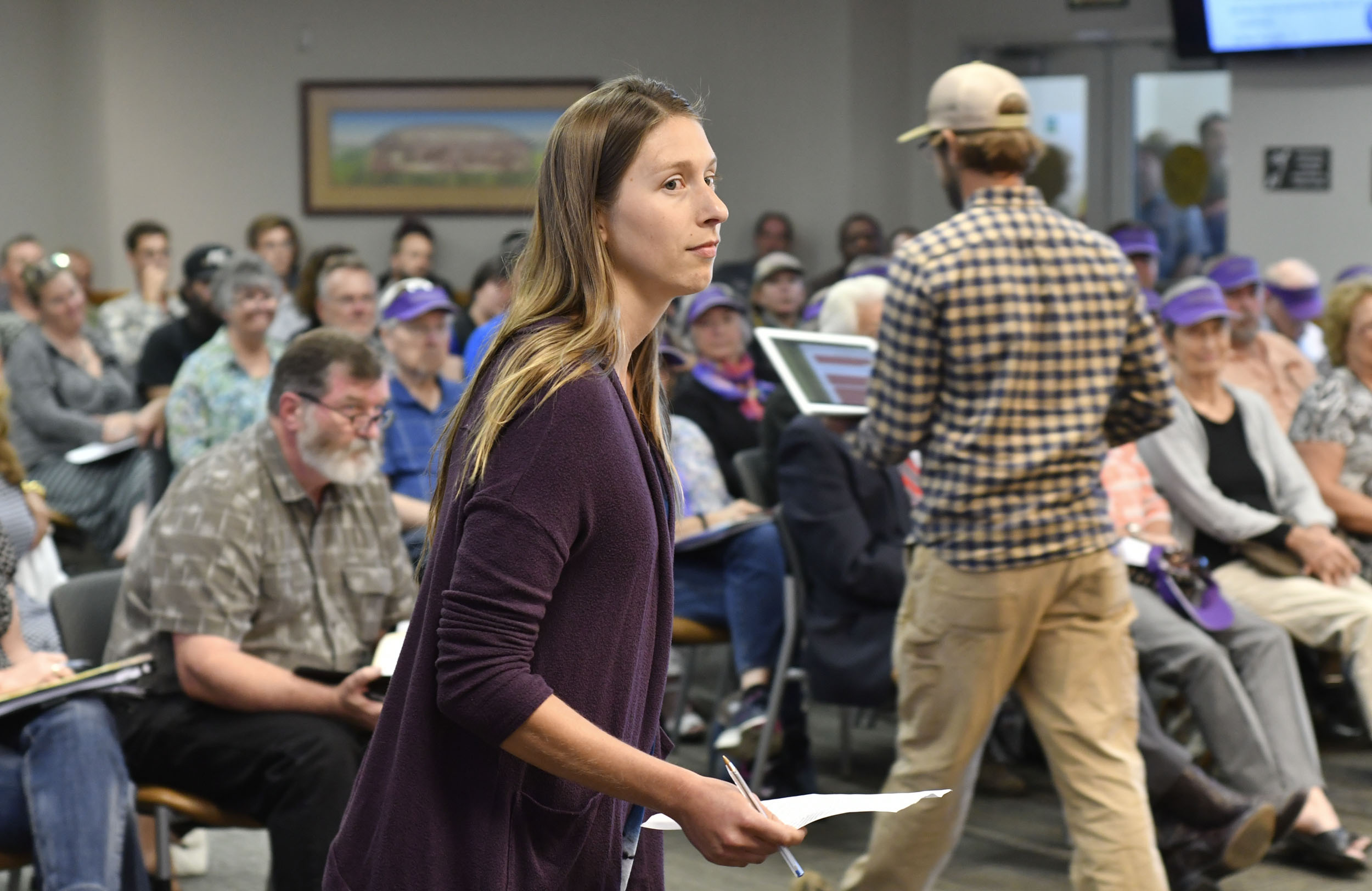 Len Wood/Santa Maria Times