Growing up, Farmbelly Cooking School creator Michelle Aronson did not know how to cook at all. You would never know that watching her gracefully mince garlic, sharpen knives, and whip up a vinaigrette, while joyfully welcoming guests to her gorgeous table complete with aprons for all, plus a spread of homemade snacks including romesco sauce, chopped veggies, and fresh bread.
"I first discovered my love for food and farming while living in the Blue Ridge Mountains of Virginia. After several summers apprenticing on farms, I managed an educational organic farm in Charlottesville," Aronson said.
She attended culinary school in Ireland and moved to Santa Barbara in 2013. Aronson is now the garden manager and sustainability coordinator for Dining Services at Westmont College and teaches Farmbelly cooking classes monthly at Municipal Winemakers, private classes in people's homes, and for different organizations.

"I love collaborating with other farmers, chefs, and artisans — I believe that when we work together and support one another, everyone wins!" she said. Aronson's inclusive attitude was evident from the moment we walked into her Eat Like a Farmer class at Muni. Nine women gathered around the table, including me, where we were encouraged to introduce ourselves by name and favorite vegetable.
The class began with tips and tricks for shopping at the farmers' market and was filled with such gems as, "Don't be afraid of 'ugly' produce," as well as information about joining a CSA and growing produce.
"If you start with the best ingredients, you shouldn't have to do much to make those ingredients shine," Aronson explained.
From there we went into knife skills, while chuckling about how it might be a good idea to wait on that second glass of wine.
We then chopped vegetables and herbs while learning the difference between spices and herbs and when to use fresh versus dried herbs (hint: dried basil is never recommended!), proper storage, and much more. Despite relaying expert advice, Aronson kept the mood light, sharing stories while leaving space for jokes among our group of learners.
"There are no absolute rules to cooking," Aronson said. "These are just things that I hope make your life a little bit easier."
We then delighted in mixing our herbs and garlic into fresh butter, laying it on slices of crusty French bread, and topping it all with zesty radishes.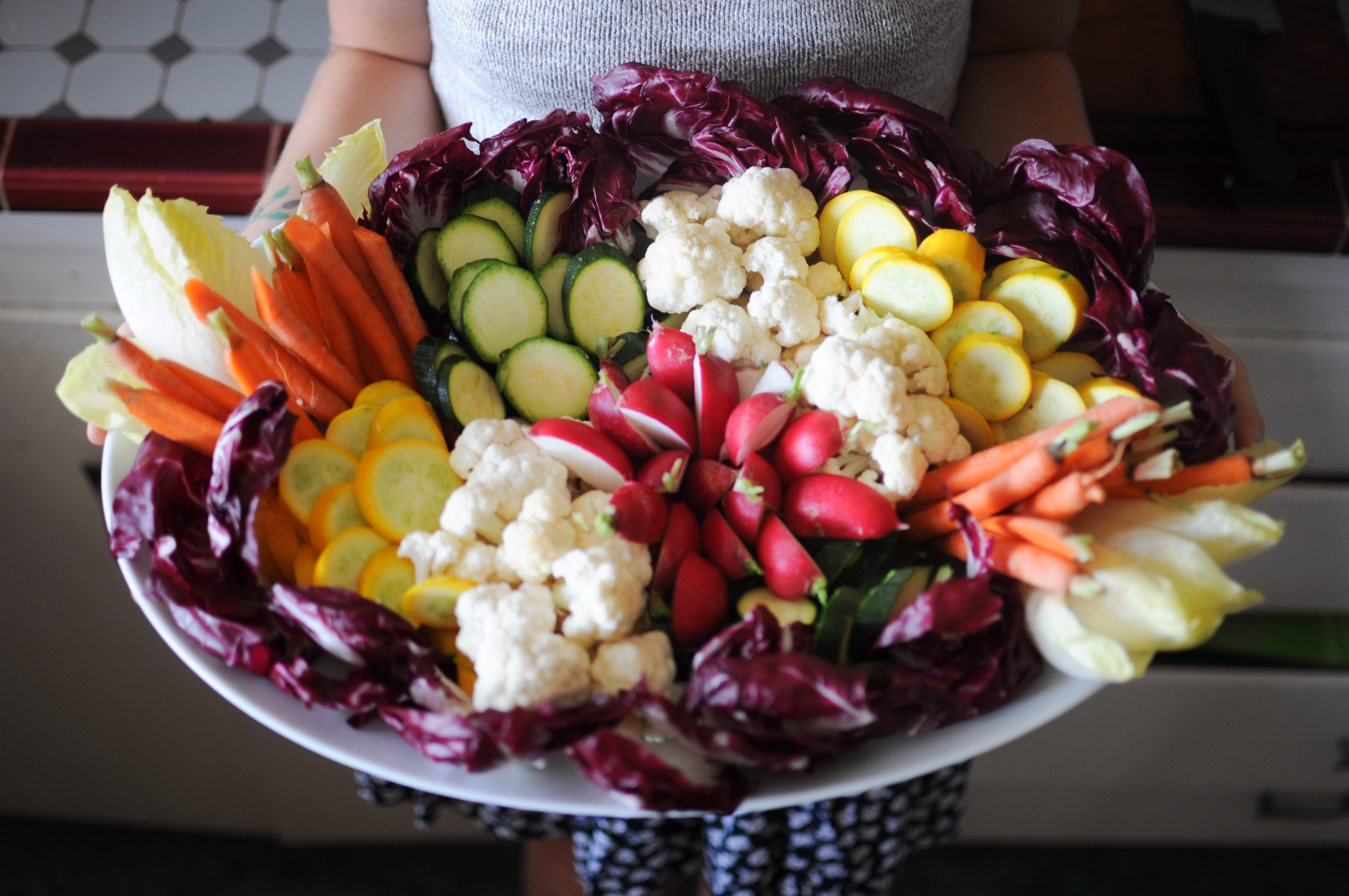 By Courtesy Photo