Water polo has been very good to Santa Barbara athletes, rewarding many of them with college scholarships and Olympic medals. It has also been hard on them, challenging them in just about every way a sport can.
"It's tough and demanding," Paige Hauschild said. "You're wrestling, sprinting to the other side [of the pool], wrestling, sprinting back to the other side. …"
Sawyer Rhodes said, "I played a lot of sports, and water polo is an accumulation of all of them. You throw and shoot a ball, all the while swimming, which can be the hardest aerobic exercise there is, and getting grabbed, pulled, and pushed."
Hauschild is the best female water polo player to come out of San Marcos High. Signed to a scholarship at USC, she led the Royals into the CIF Division 1 final this year, and then went into training with the U.S. women's national team, the reigning world and Olympic champions. Last week, she was the youngest player named to the American roster for this month's FINA World Championships in Budapest, Hungary.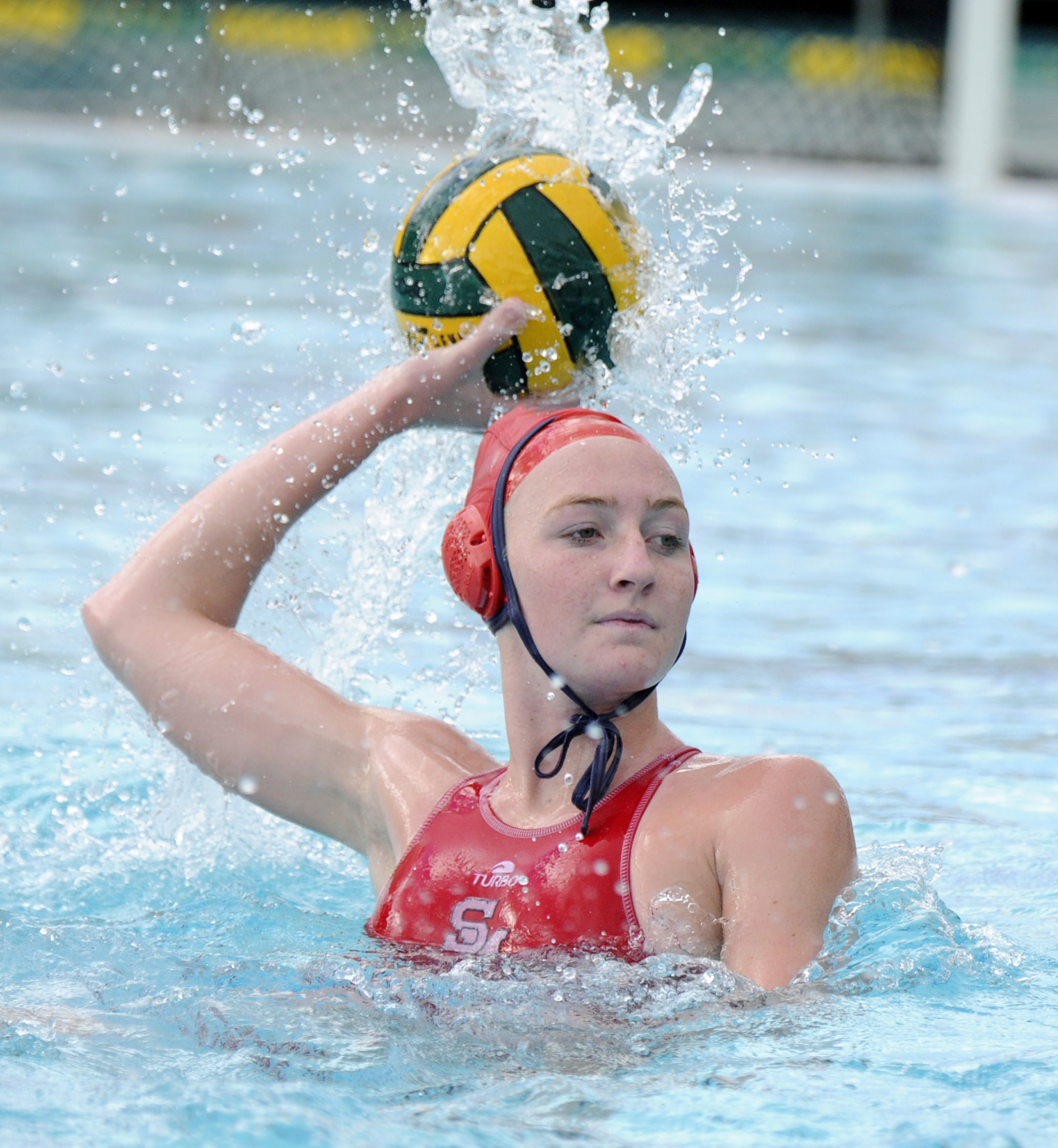 By Paul Wellman