"We don't really do traditional tacos," Duvaldi Marneweck, the creator and owner of Goa Taco says with the knowing smile of a mad scientist who has stumbled upon the next genius invention.
The main difference between Marneweck's creations and the standard taco is the shell itself, which is composed of paratha, a doughy, layered flatbread from the Indian subcontinent described on Goa Taco's website as "the buttery, flaky lovechild of the tortilla and the croissant."
Filled with global flavors from Mexico to the Mediterranean, the tacos reflect Marneweck's background growing up in South Africa and over a decade spent working as a fine-dining chef in Australia and London before opening Goa Taco in New York City in 2014.
"We have different flavors from all over the world," Marneweck said.
Standout options include one of Marneweck's favorites, the recado rojo lamb shoulder, which melts in your mouth and is perfectly accented by a succulent eggplant salsa and a bright hit of fresh tzatziki.
As the menu warns, one Goa taco is the size of two regular tacos and is generously and artfully packed with exciting ingredients.
"Making up every taco is like plating a dish," Marneweck explains. His fine-dining background clearly shines through in the attention to detail and thoughtful ingredients.
The most popular item is the pork belly taco, bursting with slow-roasted pork belly, pickled cabbage, and chipotle mayo. All items I tried were delicious in their own exotic ways, but I was most enamored of the version with paneer cheese, spinach pesto, fried chickpeas, and pickled tomatillo. Perfectly balanced in flavor and texture, this one will definitely have me coming back when I'm craving Indian flavors at a taco price.
Goa Taco also offers tasty snacks, such as the comforting Mexican corn with hominy and queso fresco, corn chips (fried in house from local La Tolteca tortillas) with fresh guacamole, and a cheesy quesadilla with sweet-potato salsa and delicious raclette from C'est Cheese.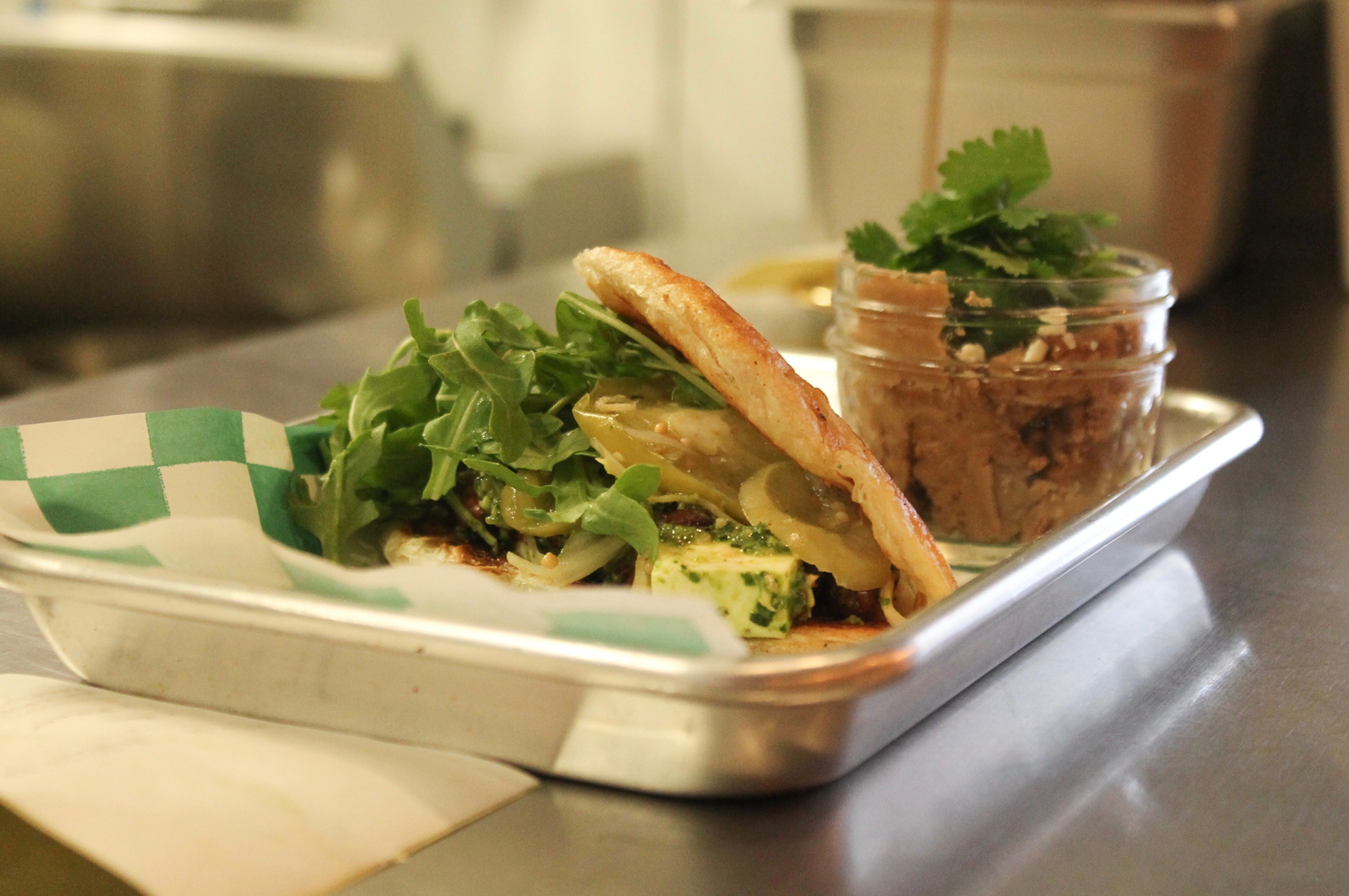 Tatiana Cruz