Six decades after it was established, the Fourth of July Semana Nautica 15K Race has changed themes: from "Hit the Road, Jack," to "Hit the Trail, Jack and Jill."
It began in 1955, when there were few people with the mettle to run for 9.3 miles in the heat of a summer day. The first 15K had 13 men finish the course of two loops on roads around the Santa Barbara Airport. Over the years, the course was moved to other routes in Goleta, always on flat, paved roads and paths. The distance was precisely measured, enabling the race to be designated by the Amateur Athletic Union (AAU) as its National Championship 15K on three occasions. Veteran racers such as Ventura's Gary Tuttle smoked the course in a little over 45 minutes.
Women ran the 15K for the first time in 1971, and with the boom in recreational running, participation increased to the hundreds.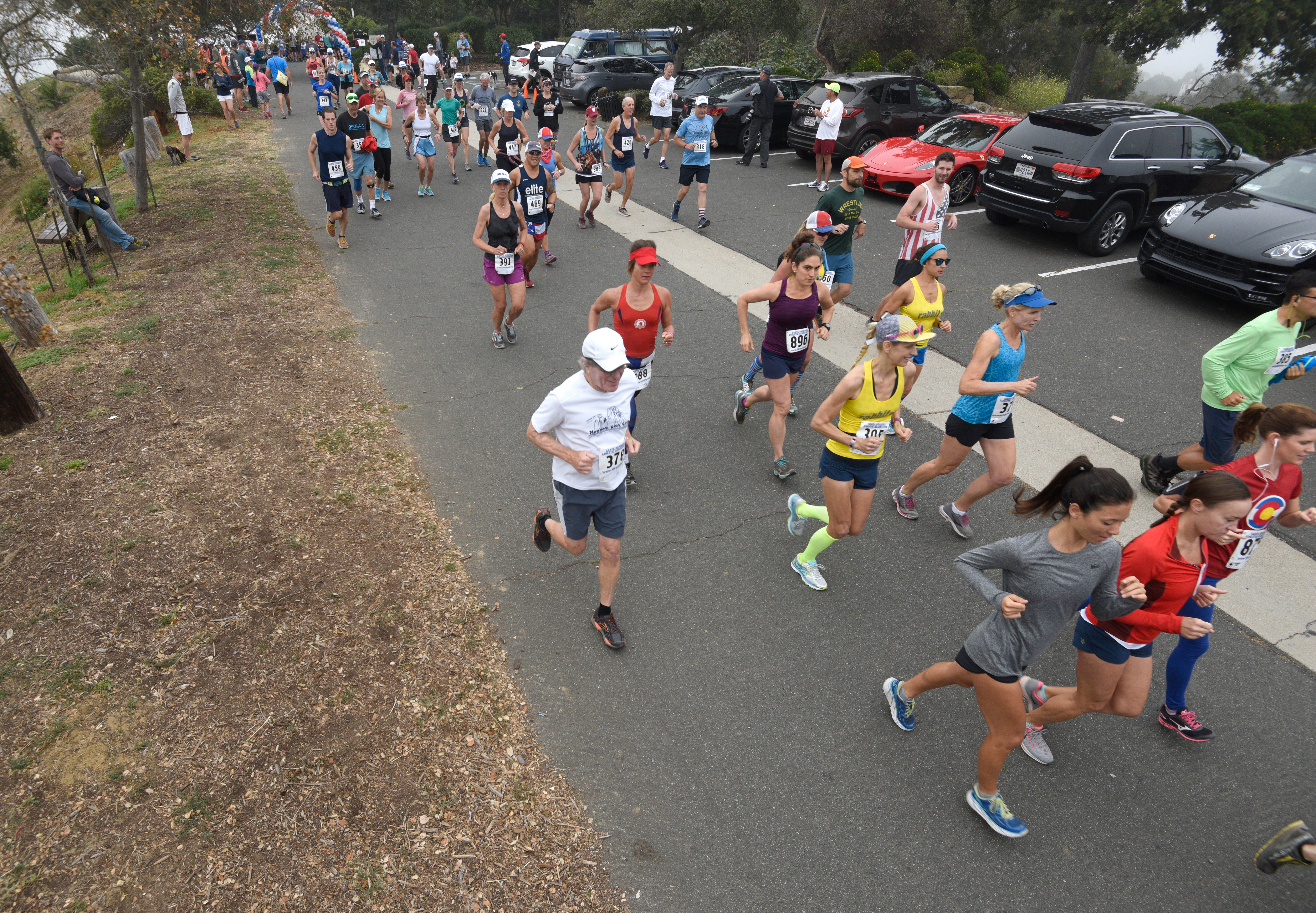 By Paul Wellman