The story of the Whittier Fire this Saturday night is the story of the wind. Will it show or won't it?
According to weather forecasts, sundowner winds are supposed to begin sprinting down the front country canyons toward the flatlands between 8 and 10 p.m., reaching maximum gusts of 40 miles an hour. But last night, the sundowner winds predicted proved far scarier than the ones that actually arrived. Firefighters are hoping they get lucky again. (Even with Friday night's lighter-than-expected winds, the fire managed to balloon by 3,300 acres.) If not, there will be more firefighters on hand to do battle.
Saturday started with 1,612 firefighting personnel; as dusk darkened, there were 1,924. Not all of those are working lines. Not all are out in the field at the same time. But together, they make up 38 crews of 15 firefighters each. That's 103 engines. That's 18 bulldozers and four giant mechanical masticators that chomp brush. During daylight hours, that was also six fixed-wing aircraft and 14 helicopters. But those are down now. It's unclear whether any helicopters equipped with night-vision technology will be available Saturday night.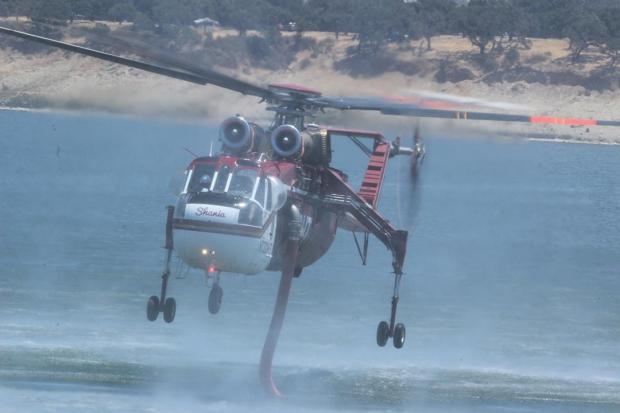 InciWeb