The bad news is that the Whittier Fire, now almost a week old, grew by nearly 3,300 acres Friday night in the face of sundowner winds blowing down the mountains toward the ocean. That total size now is 17,364 acres, up from 13,199 the night before and 7,800 the day it started. The latest containment figures indicate the fire is now 38 percent contained as opposed to 52 percent the night before. The bulk of the growth took place along the fire's eastern and western flanks; it still remains miles above the neighborhoods ordered evacuated yesterday. While the most of the fire remains sandwiched between Highway 154 and West Camino Cielo, roughly one-fifth of its mass has slopped over West Camino Cielo to the south. According to the Forest Service, the Whittier Fire now has a price tag of $12 million.
Photo Gallery
Whittier Fire, Day 7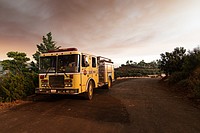 Fire crews focus on reinforcing lines ahead of the southern front of the fire while preparing to defend homes from El Capitan to Winchester Canyon.
The good news is that the winds did not blow as fiercely as anticipated last night and that a marine layer showed up around 1 a.m., which helped retard the fire's rate of growth. No new structures were reported burned. Spokespeople for Incident Command say the combination of high clouds and the thick carpet of smoke generated by the fire will help keep temperatures lower, at least for the beginning of the day. As long as today's marine layer holds, that should help tamp things down. But today's sea fog is expected to hover at 800 feet, at least till it burns off. Yesterday, it started at 1,200. That difference in elevation makes a difference. It governs how the fire will be molested by natural forces at the higher elevations. Mild sundowners are predicted again for later this evening.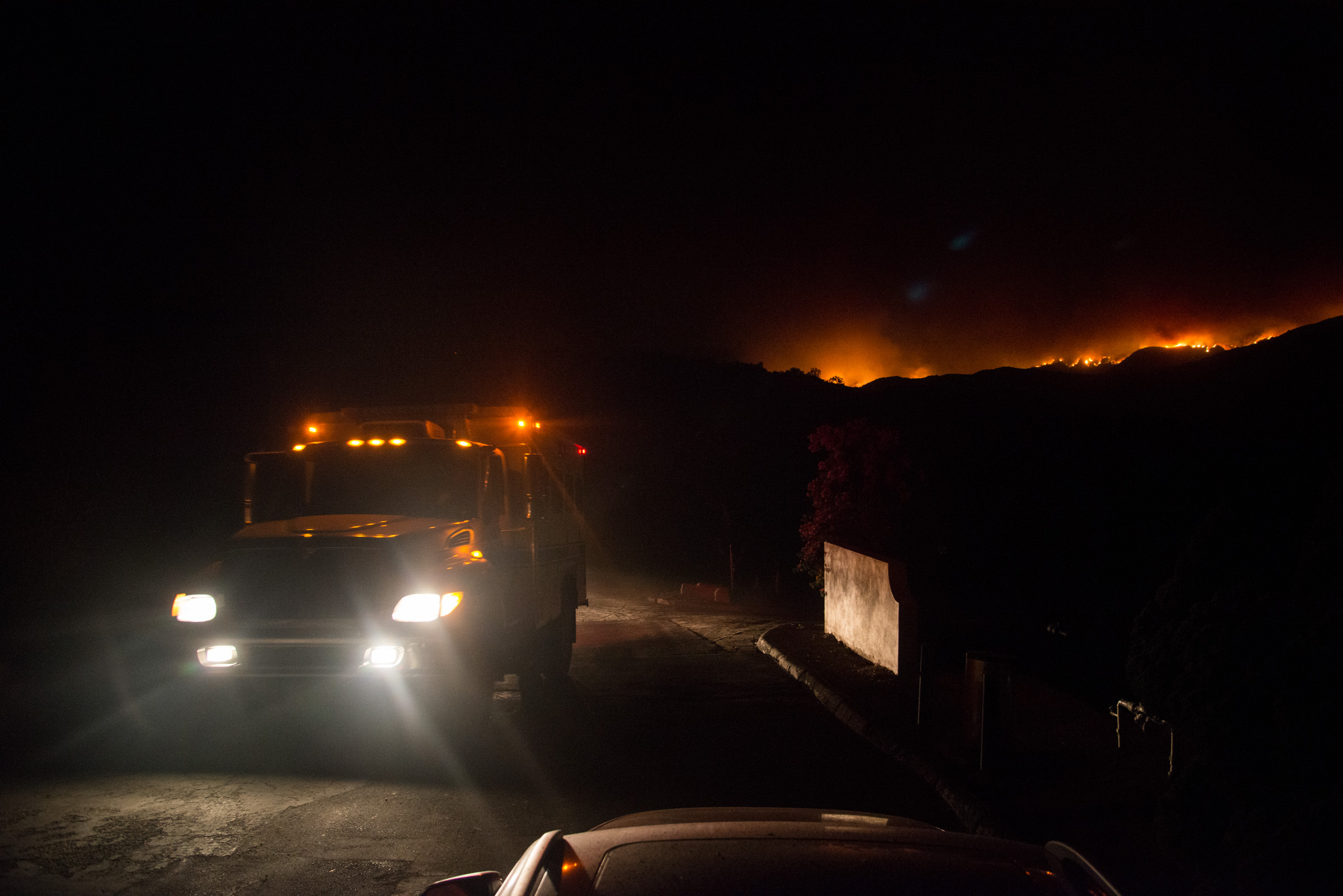 By Brandon Yadegari