There was a conspicuous absence of ribbons cut, no ceremonial bottles of water drunk, no flick of any high-powered switch to activate the throbbing membranes of Santa Barbara's brand-spanking-new desalination plant. Instead, this much-anticipated and historic event was anticlimactically celebrated with the dispatch of a simple press release delivered via email to various news outlets.
The press release included links to photographs and videotaped interviews with Santa Barbara Mayor Helene Schneider and city water manager Joshua Haggmark. Explaining the soft opening by telephone, Haggmark said the plant had not yet completed its final regulatory hurdle for full-throttle operation but that desalinated water is now being introduced into the city's distribution system. With the addition of the desalinated water ​— ​being added very intermittently at a rate of 2,000 gallons per minute ​— ​savvy customers might notice a difference in both taste and texture. "The water is softer," Haggmark said. "I think it tastes nice."
Haggmark said the new plant has passed all state and federal water-quality tests. For it to pass the final operational and regulatory hurdle and be ready for prime time, it must run for 14 days without interruption. The new desalination plant comes equipped with a complex web of computerized monitors and alarms that go off whenever pressure readings deviate. When the alarms go off, the plant is shut down, the problem is identified, and it's started up again. Until a glitch-free, 14-day stretch is achieved, there will be no tours of the plant nor any made-for-media show-and-tells.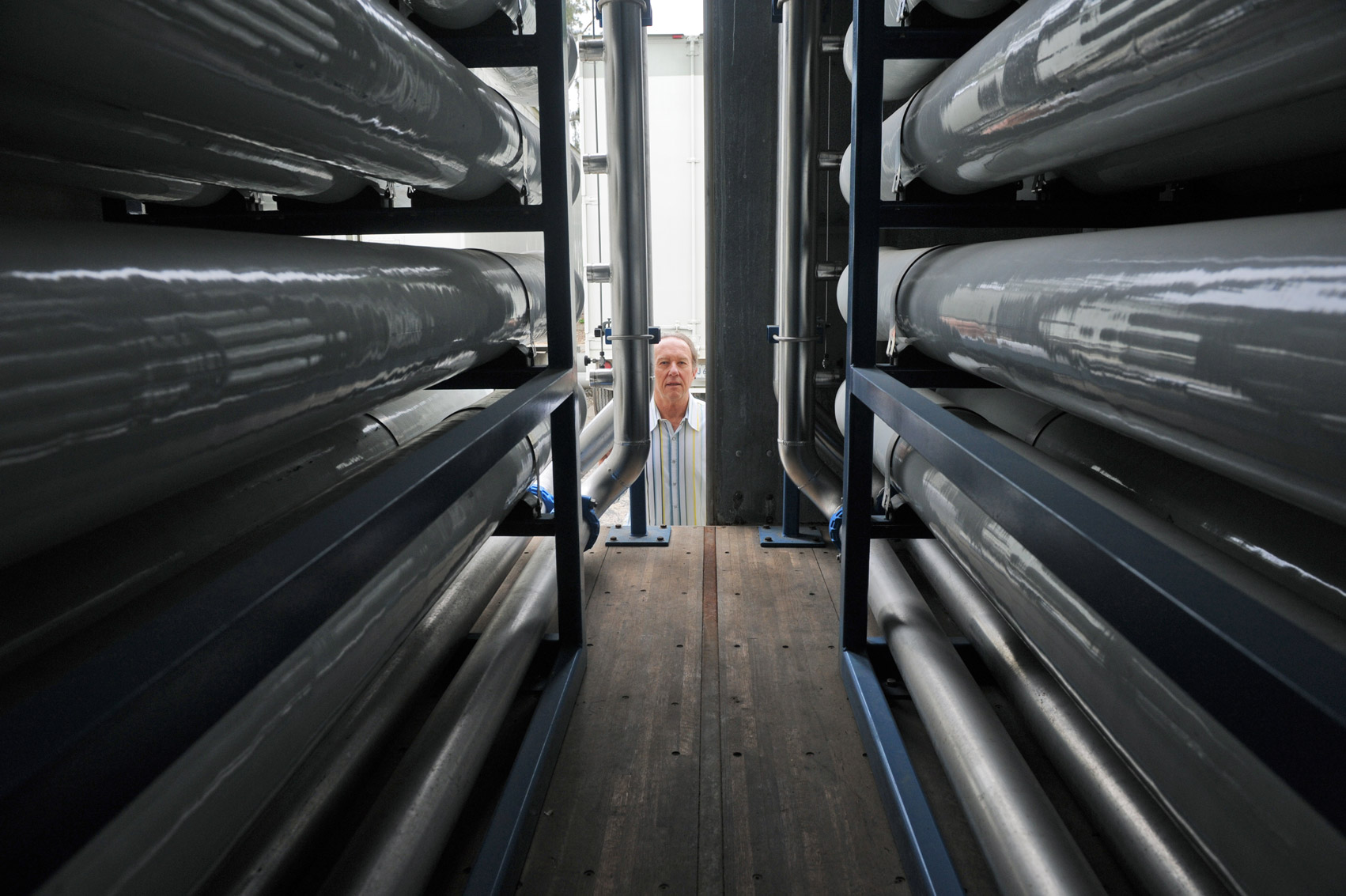 By Paul Wellman (file)