Forty years ago, Al Geiberger achieved a virtually impossible sort of perfection at the Colonial Country Club in Cordova, Tennessee. With his sweet swing and an uncanny penchant for sinking putts, the 39-year-old pro from Santa Barbara mastered the game of golf for one magical afternoon on June 10, 1977.
When Geiberger's final putt dropped into the 18th hole of his second round at the Danny Thomas St. Jude Classic, it consummated a score of 59, the first sub-60 round in the history of the PGA Tour. He became known as "Mr. 59," a distinction that was his alone for 14 years until Chip Beck and subsequently four others recorded 59s on the tour.
Jim Furyk finally shaved a stroke off the record last August when he shot a 58 at the Travelers Championship in Connecticut. "It's amazing it took 39 years to break it," Geiberger said last week. "As the years went by, I thought, 'Jeez, what the hell did I do? Maybe it will never be broken.'"
Because his was the first to crack 60, Geiberger's round holds a special place in history, like Roger Bannister's sub-four-minute mile. And even though his 59 has been matched and surpassed, it still might be the most impressive golf score of all. Geiberger's accomplishment was almost freakish. It was a Memphis miracle.
"It was the longest course," he said of the Colonial, a 7,249-yard, par-72 layout. "I finished 13 under par. That beats Furyk at 12 under." Furyk shot his 58 on a par-70 course.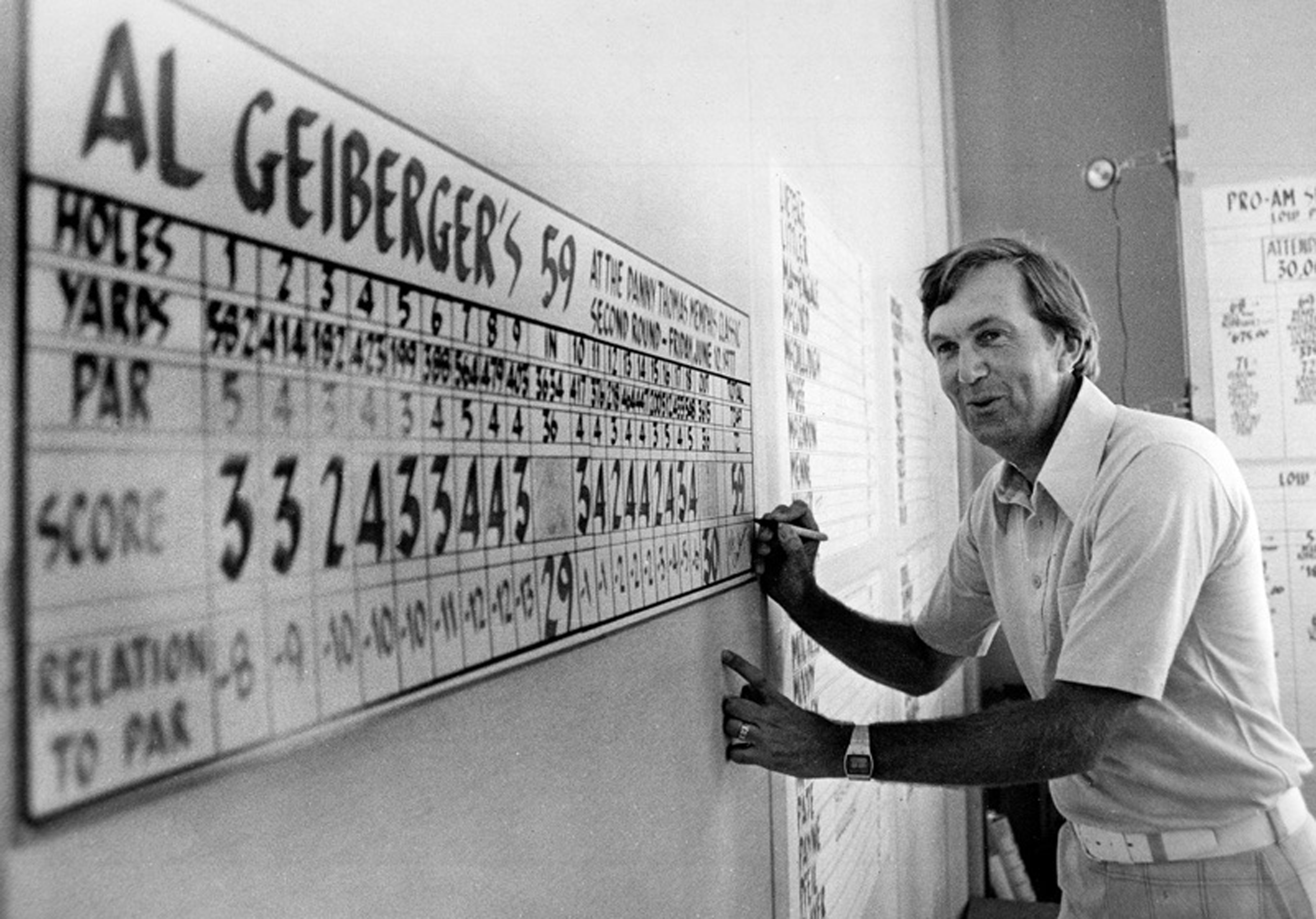 Al Geiberger Photos