On the heels of President Donald Trump's decision to break from the Paris climate accord, Santa Barbara on Tuesday became the 30th U.S. city ​— ​and the first on the Central Coast ​— ​to commit to using 100 percent renewable energy in the very near future.
In a 5-1 vote, with councilmember and mayoral candidate Frank Hotchkiss the lone dissenter, the City Council approved a measure to make the full changeover by 2030. Right now, approximately 28 percent of the electricity provided to the city at large is deemed renewable. The decision drew hearty applause from a crowd of longtime environmentalists, student activists, and everyday citizens so large that police had to close the council chambers, funnel people into an overflow room, and, when that was full, direct them to the balcony.
Statements leading up to the vote were both impassioned and pragmatic. UCSB undergraduates lamented the existential threat of climate change, and conservation leaders talked about the practicalities of such an ambitious and challenging undertaking. But everyone voiced confidence in Santa Barbara's ability to realize its goal. "So it is time to get to work," said Mayor Helene Schneider.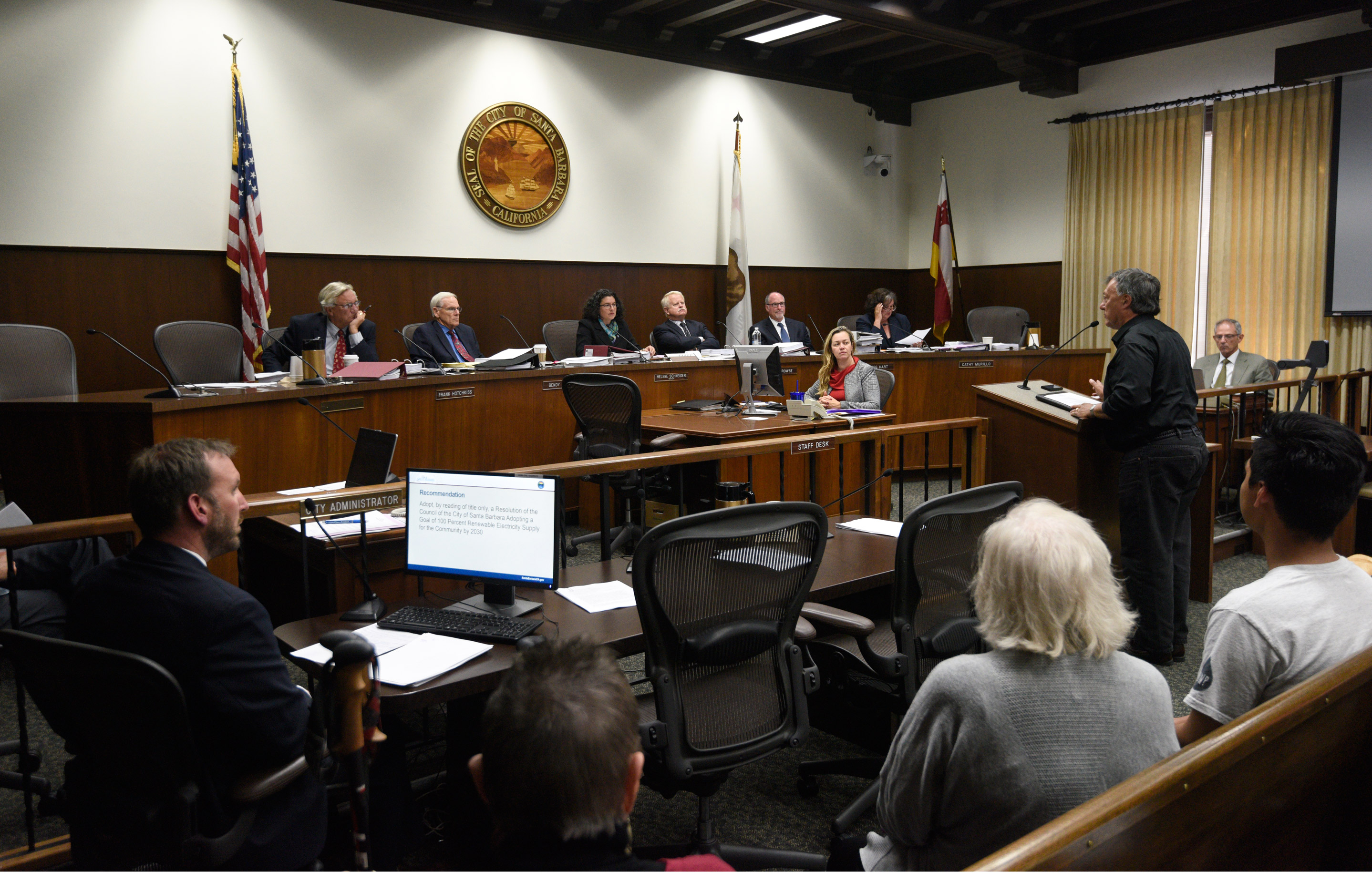 By Paul Wellman