Though it flies below the radar of bigger name brands and better-known estates, the Terravant Wine Company at the end of Industrial Way in Buellton is actually Santa Barbara County's largest winery. In fact, with more than half a million cases of wine processed each year —  that includes custom-crush tenants such as Hitching Post, Summerland, and Alma Rosa; private labels for restaurants and retailers; and Terravant's own house brands such as Compilation — the facility qualifies as one of the 65 largest in America, which now boasts more than 9,000 wineries.
A year after its 2008 opening, Terravant also launched the Avant Tapas & Wine Bar, which showcased wines made on-site alongside a bar menu of small bites in a loft-like space overlooking the shiny tanks of the winery. But that initial Avant buzz slowly wore off due to the rise of many other savvy yet casual wine eateries around the Santa Ynez Valley as well as a steady stream of new tasting rooms popping up everywhere.
So about a year ago, the Terravant team realized they needed to reenvision the restaurant, keeping the parts that worked (namely the bar and automatic, pay-per-sip wine-dispersal devices) while shifting the sit-down section to fine dining, which they felt was lacking in the area. Simultaneously, they were in the early stages of developing a means of giving individual wine lovers the ability to craft their own bottles with the same sort of specs that the facility offered to larger clients.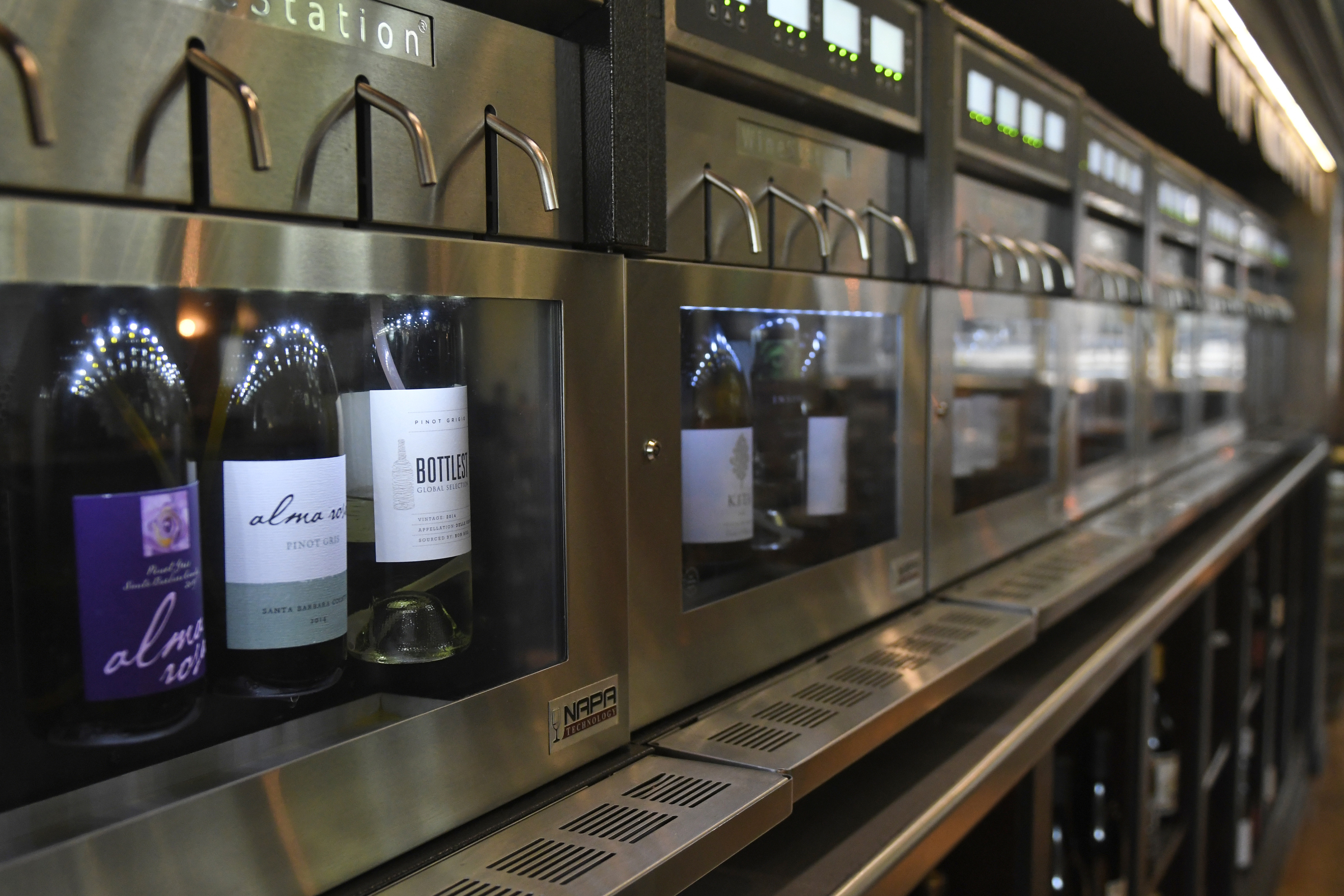 By Paul Wellman