If you are lucky, you might spot one or both of the moths featured here in natural areas close to Santa Barbara. By planting suitable native plants, you may be able to attract these beauties to your own garden. In the world of moths, both of these are relatively large and colorful species.
At dusk in late summer, I often watch the flower beds around my house for the fast-moving white-lined sphinx moth or striped morning sphinx (Hyles lineata), as they seek nectar from the flowers of various sages (Salvia species) and from my evening primroses (Oenothera species).
On first encountering this insect, you may think that you are watching a hummingbird. Once, on a trip to Anacapa Island, I saw a patch of wildflowers literally alive with hundreds of them. They hover around their favorite flowers with wings moving so fast that they are all a blur, hence their other common name of hummingbird moth. They are very difficult to photograph while they are moving, but if you succeed, you will see that they are quite beautiful. The adult has a distinctive pattern of colors that include brown, cream, white, pink, and black. It is quite large and measures two and a half to three inches across. This is the most common sphinx moth in California and is found throughout the state. It occasionally occurs in huge numbers, especially in desert areas.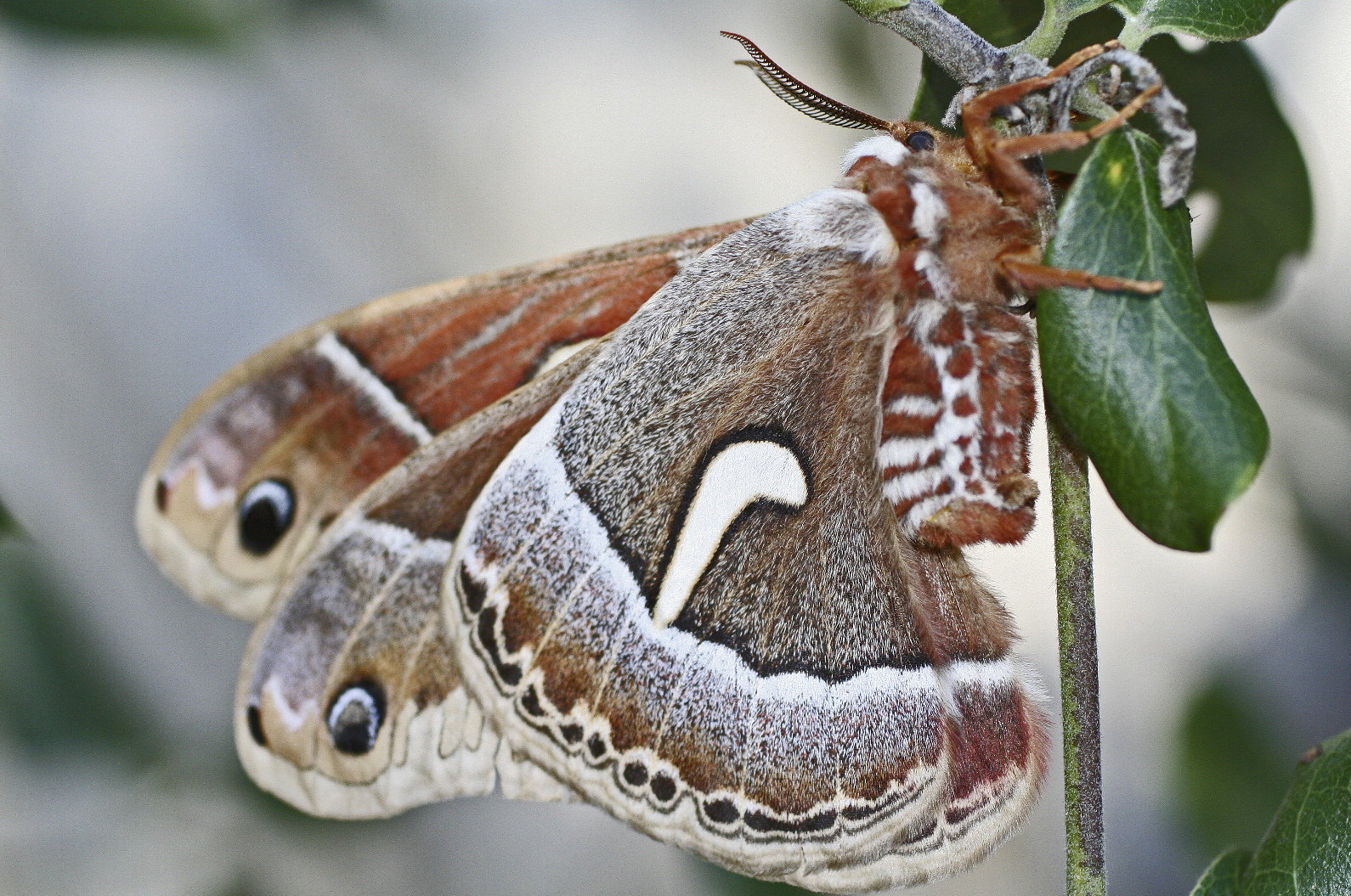 By Courtesy Photo