They sit when "The Star-Spangled Banner" is played, and then they go and play their hearts out for America, turning the catastrophes that took away their legs into conquests.
They are the U.S. National Sled Hockey Team, which spent three days last week at Goleta's Ice in Paradise, displaying their mastery of a challenging sport.
"It's super hard," said defenseman Nikko Landeros. "You need to keep your balance and control the puck while skating, and you pass and shoot with both hands."
Without legs to propel them, the players sit on sleds and push themselves with their sticks, which have metal picks at one end and blades for handling the puck at the other end. The double-duty sticks require an extra dimension of skill.
Landeros was a wrestler and football player at Berthoud High in Colorado. On a snowy night 10 years ago, he and fellow wrestler Tyler Carron stopped to change a flat tire on a narrow road. "We were in the back of the car getting our tools out," Landeros said, "and a classmate ran us over us at 48 miles per hour." Their legs, crushed against their vehicle, were subsequently amputated.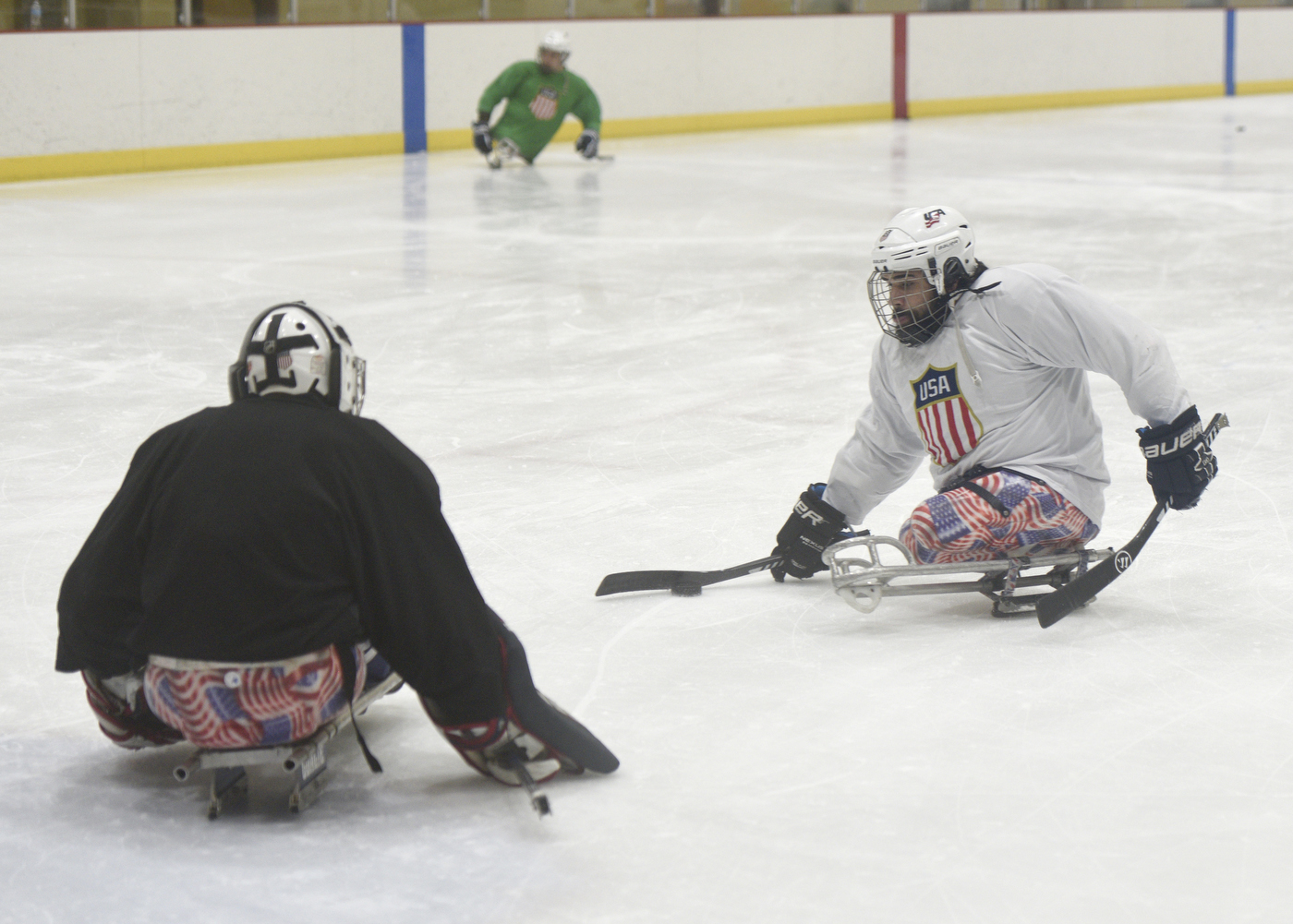 By Paul Wellman