Craig Gilbert never ran for public office, but he reigns as the undisputed, if unofficial, mayor of Ortega Park. In person, Gilbert is soft-spoken, gracious, and quietly charismatic. But that charisma, police say, is just the problem. That's because Gilbert has emerged as the functional nucleus for a group of loud and rowdy drunks who have taken over Ortega Park, intimidate passersby, and agitate neighbors with their incessant bickering, f-bombs, and catcalls.
Police officials, city parks employees, neighborhood activists, and even one of Gilbert's relatives are trying to persuade Gilbert to take his act somewhere else in hopes that his crew will follow. According to Gilbert, Santa Barbara Police Chief Lori Luhnow herself asked him to start spending more time enjoying the city's beaches. He said he told her he was not so inclined. Don't they have rules at the beach, he asked, against the consumption of alcohol?
Gilbert said he's been coming to Ortega Park since he was in 4th grade in 1968. He grew up right around the corner on Bond Avenue. He acknowledged some of the homeless people who hang out at Ortega Park can get loud and obscene, but he tries to quiet them down. It's been a very long time, he said, since anyone's been shot or stabbed at Ortega Park, and he takes credit for reducing drug dealing there by what he estimates is 90 percent.
Community nuisance ​— ​like beauty ​— ​lies in the eye of the beholder. City Councilmember Jason Dominguez, who represents the district, said that on a scale of 1 to 10, he would rank the problems at Ortega Park a nine. Assistant Parks czar Rich Hanna said he'd rank it a seven. One nearby resident called the police 60 times in four months. In the past week, AMR ambulances were called to the park twice, first for a heroin overdose and then for apparent alcohol poisoning. Gilbert placed that second call, explaining he could see the "body function" of a park regular "shut down." The ambulance ride apparently did the trick. By two o'clock the next day, the rider was back at the park, passed out on the grass.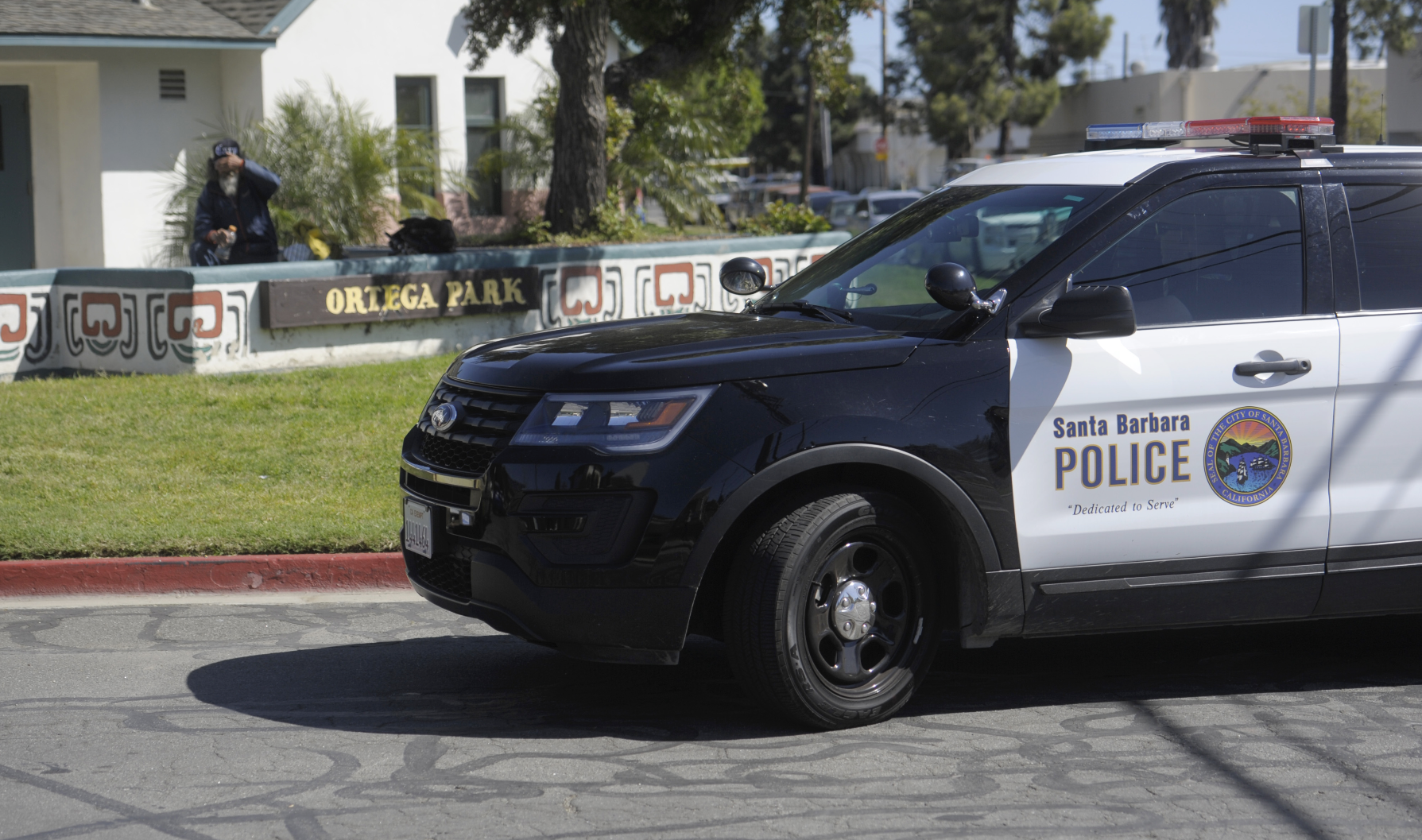 By Paul Wellman