"This ranch is the heartbeat to our family," says Katie Parker McDonald, the eldest granddaughter of actor-turned-vintner and hotelier Fess Parker. "Grandma has always loved the winery, but Fess loved the land."
We're riding through the high grass of an oak-studded plateau on the Parker family's Foxen Canyon Road ranch, where our horses don't quiver at the sight of a gopher snake nor pay much attention when a donkey brays loudly in the distance. We're on the hunt for Katie's Wagyu cattle, a Japanese breed famed for the marbling of its beef, and we find their dark hides and docile demeanors lingering in pockets of shade near the last of the season's purple lupine.
After spending all of her life stabling horses, teaching riding lessons, leading trail rides, renting livestock to television shows, running beef cattle, and even raising bucking bulls for professional rodeos — "I like to think I was my grandpa's favorite because I've always been the resident cowgirl," she quipped — Katie and her husband, bull rider Rocky McDonald, started raising the coveted breed about four years ago. The inspiration came from a Wagyu hamburger in Las Vegas. "It was so good; I didn't even eat the bun," said Katie.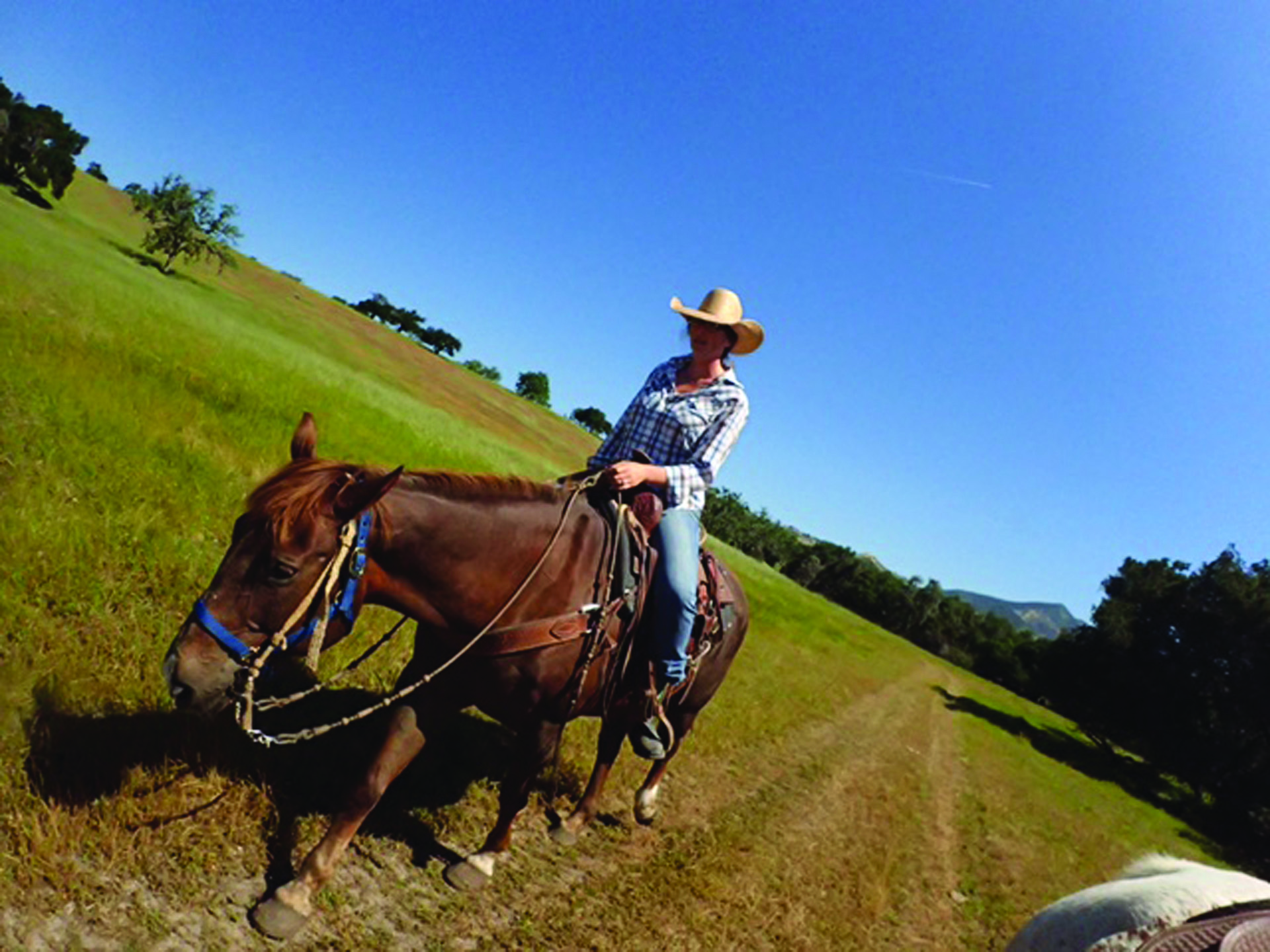 By Matt Kettmann