Once upon a time, in a land far, far, away, sat a magic castle atop a hill, surrounded by lush gardens and filled with art, music, and all manner of fanciful gadgets. In the center of the castle, a circular staircase wound up and around, climbing higher and higher to the very tip-top. In this tower was a special room, with windows all around, where the king and queen who lived in the castle could sit and look out at their grounds, and at the valley and towns in the distance.
I visited this enchanted castle last week, in the not-so-faraway land of Solvang. I got to meet the king and queen, have tea with them in their library, and hear their stories about building the castle and living happily in it for many years. The experience certainly felt like a fairytale, but the castle is real.
Villa del Sol is a beautiful home of more than 6000 square feet in the Regency Hills estates neighborhood between Solvang and Ballard in the Santa Ynez Valley. Set on over six and a half acres of land, Villa del Sol has five bedrooms and seven baths, plus a separate one-bedroom, one-bath guesthouse. The gardens have been designated a certified wildlife habitat, and the grounds provide room for a vineyard, or horses, or both. The king and queen are Dr. Allan Pacela and his lovely wife, Ramona, who built this gorgeous home 21 years ago to exacting detail.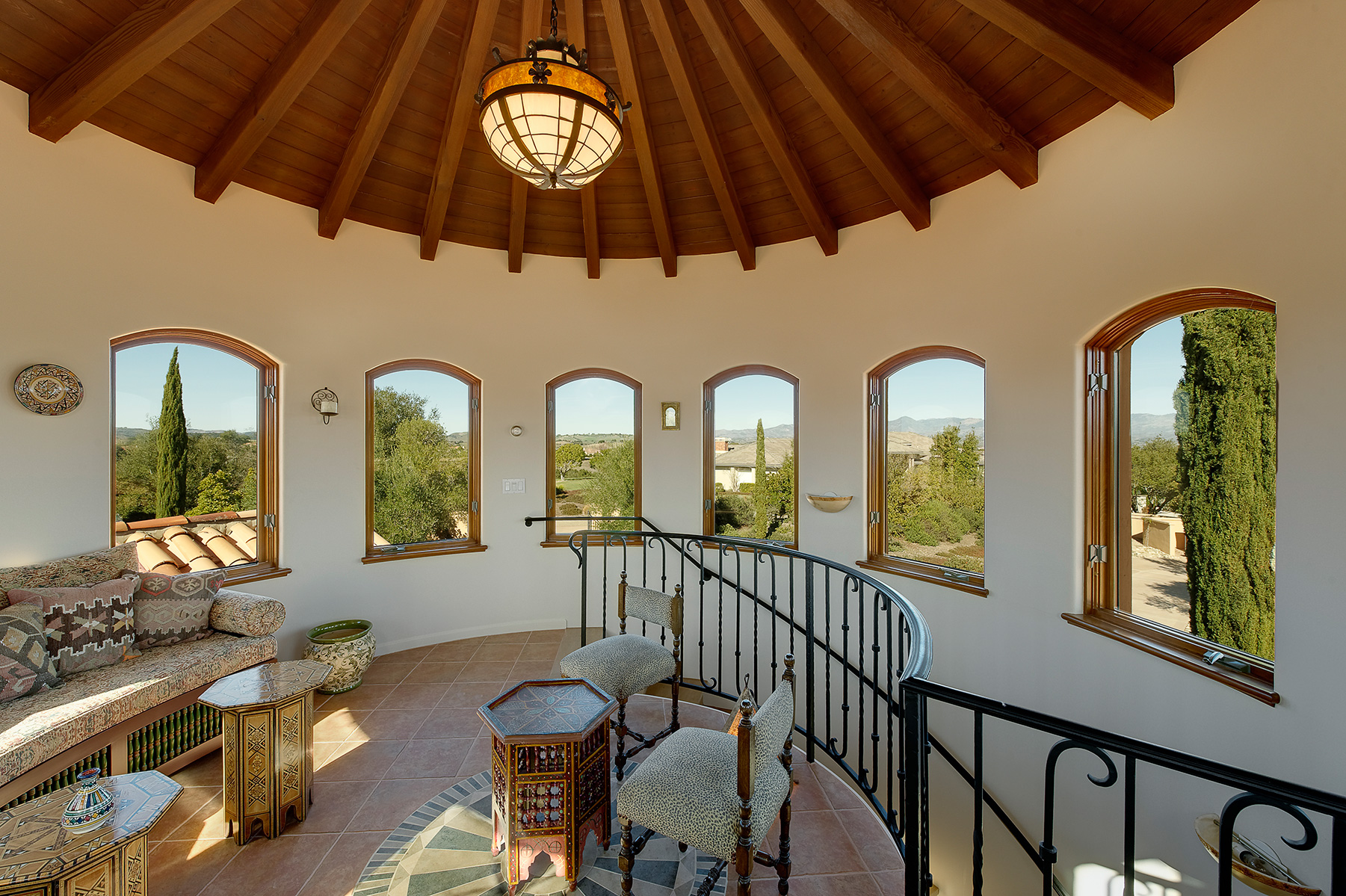 By Courtesy Photo