It's Monday night, and often that means one thing to people who work in theater ​— ​time for tech rehearsal. At 6:30 p.m., Irwin Appel, professor of theater and director of the Actor Training Program at UCSB, heads to the school's black-box Performing Arts Theater to direct Arthur Miller's A View from the Bridge. For Appel, a long day is about to get longer ​— ​tech rehearsals routinely run four hours or more ​— ​yet he takes time to stop and greet every student and staff member he sees along the way. When Appel spots something that particularly intrigues or delights him, he opens his eyes wide in a characteristic expression of intense interest. As it turns out, several of his students were only too happy to imitate this expression for me and to inform me that, most of the times that it strikes, the next word out of Appel's mouth is a hearty, deeply felt exclamation: "Good!"
Open-eyed praise turns out to be just one of the many useful tools for shaping young artists into great actors in this remarkable teacher's repertoire. On this final Monday of October, he's about to use it, along with a few dozen other moves, in a steady stream of serious work that won't stop until the last line is delivered, the last light cue is correctly timed, and the last sound cue is properly synced.
UCSB has the distinction of hosting the only Bachelor of Fine Arts (BFA) program in theater and dance offered by the University of California. Students in the Claire Trevor School of the Arts at UC Irvine can earn a BFA in musical theater, but elsewhere in the UC, it's all Bachelor of Arts (BA) degrees, each charged with a slightly different approach. Theater majors at Cal Berkeley combine their acting experience with critical theory and performance studies, while budding thespians at UCLA benefit from the resources of a School of Theater, Film and Television that offers a prestigious Master of Fine Arts. Young actors at the universities in Davis, Riverside, Santa Cruz, and San Diego all receive excellent training and encounter wonderful opportunities to perfect their craft, but if you want to earn a Bachelor of Fine Arts in acting, you have to come to Santa Barbara.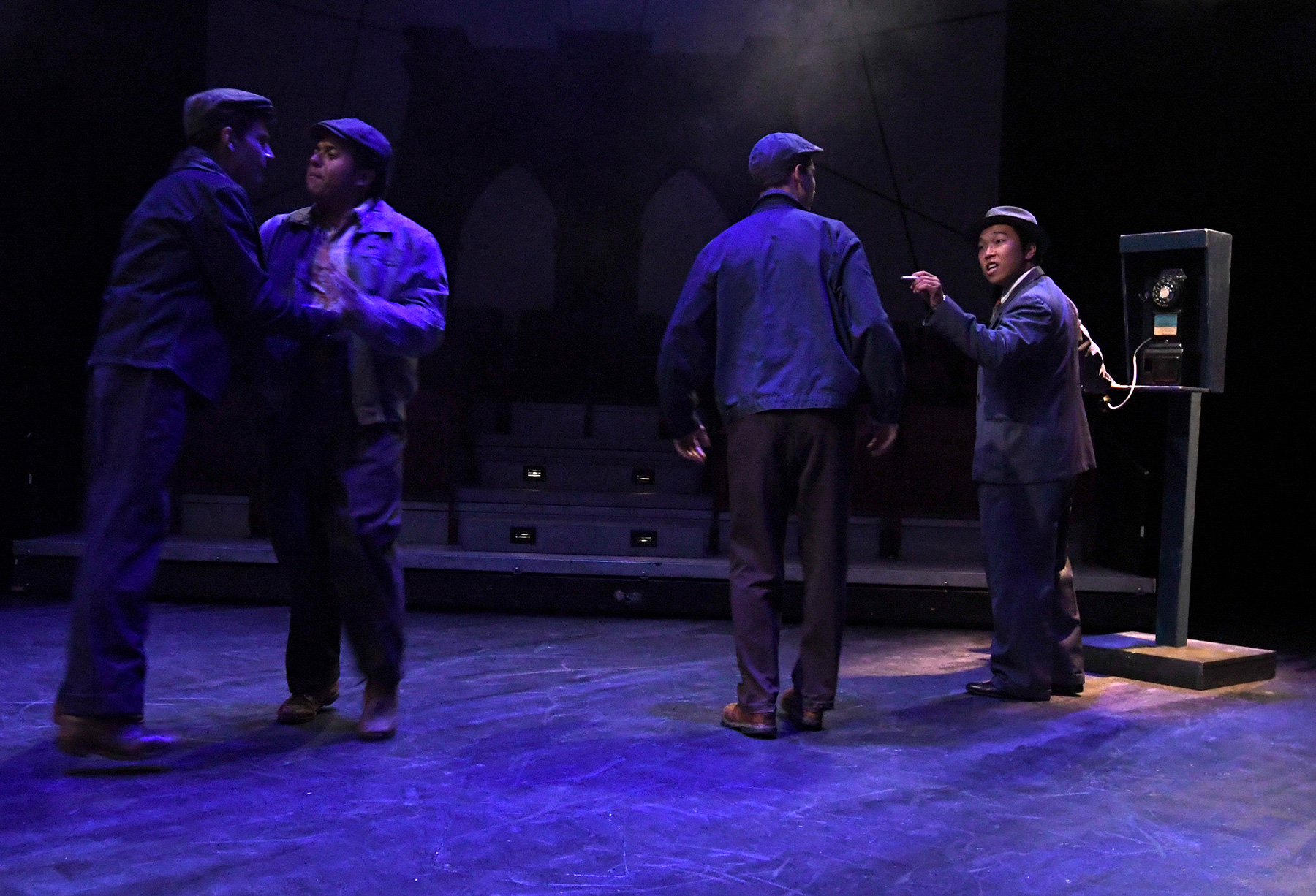 By Paul Wellman