Nearly a year after President Donald Trump entered office and threatened to deport undocumented residents, immigrants' rights advocates have succeeded at essentially turning California into a sanctuary state. But the Santa Barbara County Sheriff's Office continues to grapple with how it is going to navigate new state laws and relationships it has maintained with federal immigration authorities.
A debate about this tension took place at a forum hosted by the League of Women Voters on Wednesday at the Santa Barbara Public Library. The league supported the so-called sanctuary state bill — Senate Bill 54 — which acted as California's symbolic middle finger to President Trump. As a practical matter, the law, effective January 1, will limit cooperation between sheriff's deputies and ICE (Immigration and Customs Enforcement) agents in detaining undocumented immigrants.
"It's going to put a lot more onto the plate of ICE to find these folks and take them into custody," said custody chief Vincent Wasilewski. Under the new law, ICE agents will have to vacate the office space they currently occupy in the jail. But they will still be able to talk to inmates who agree to an interview, he said.
Currently, 150 inmates in Santa Barbara County Jail have self-reported that they have an immigration number; that is 15 percent of the jail's total population, Wasilewski said. But their exact immigration status (green card, visa, etc.) is unclear. A majority of the jail's total inmates are awaiting trial, which raises a troubling question about undocumented defendants who have been arrested but not convicted of any crime.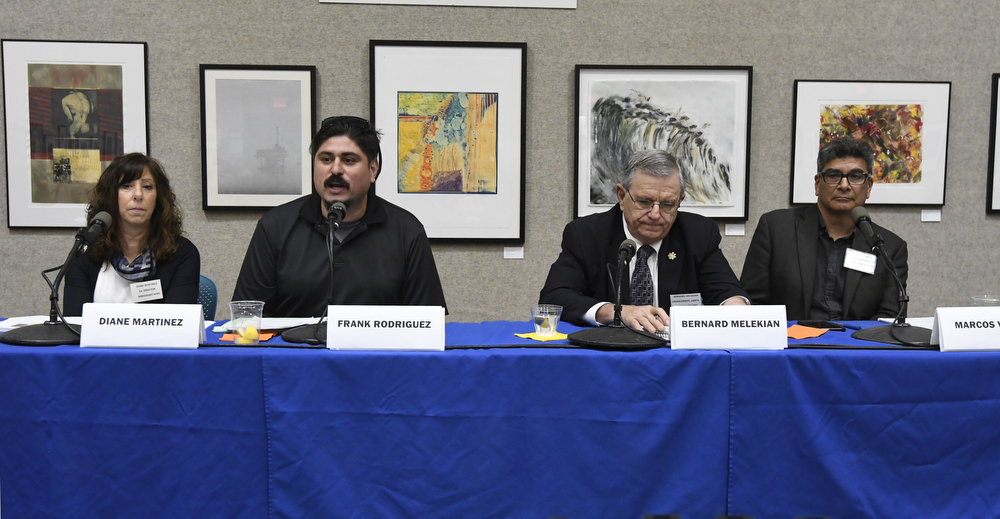 By Paul Wellman