The recent shorter days and earlier sunsets have meant fewer beach walks for me the past couple of weeks. I still try to get my steps in, however, so I took a quick walk up the stairs at the courthouse yesterday. My reward at the top of the tower was a stereotypical Santa Barbara vista: bright blue sky above the mountains sloping down to meet the crisscrossing streets of downtown. The houses dotting the hills seemed to be winking down at the city below, happy in their hillside perches.
I visited one of those houses this week and experienced that hillside happiness first hand. The home at 11 Cedar Lane is warm and inviting. In many ways it feels brand new, and yet it has a solid, old-world, comfortable air. Built in 1950, it's been completely updated, including many touches that were completed just this year.
As I walked up the driveway, I noticed how level the lovely yard is, even though the house is up on the hill. Cedar Lane is off of La Vista Grande, with beautiful views, just like the name implies. This neighborhood enjoys a sweet microclimate, warm and sunny up above the fog but not as hot as it gets further up. It's in a zone just above the Eastside, along the Riviera, and a quick hop from Montecito.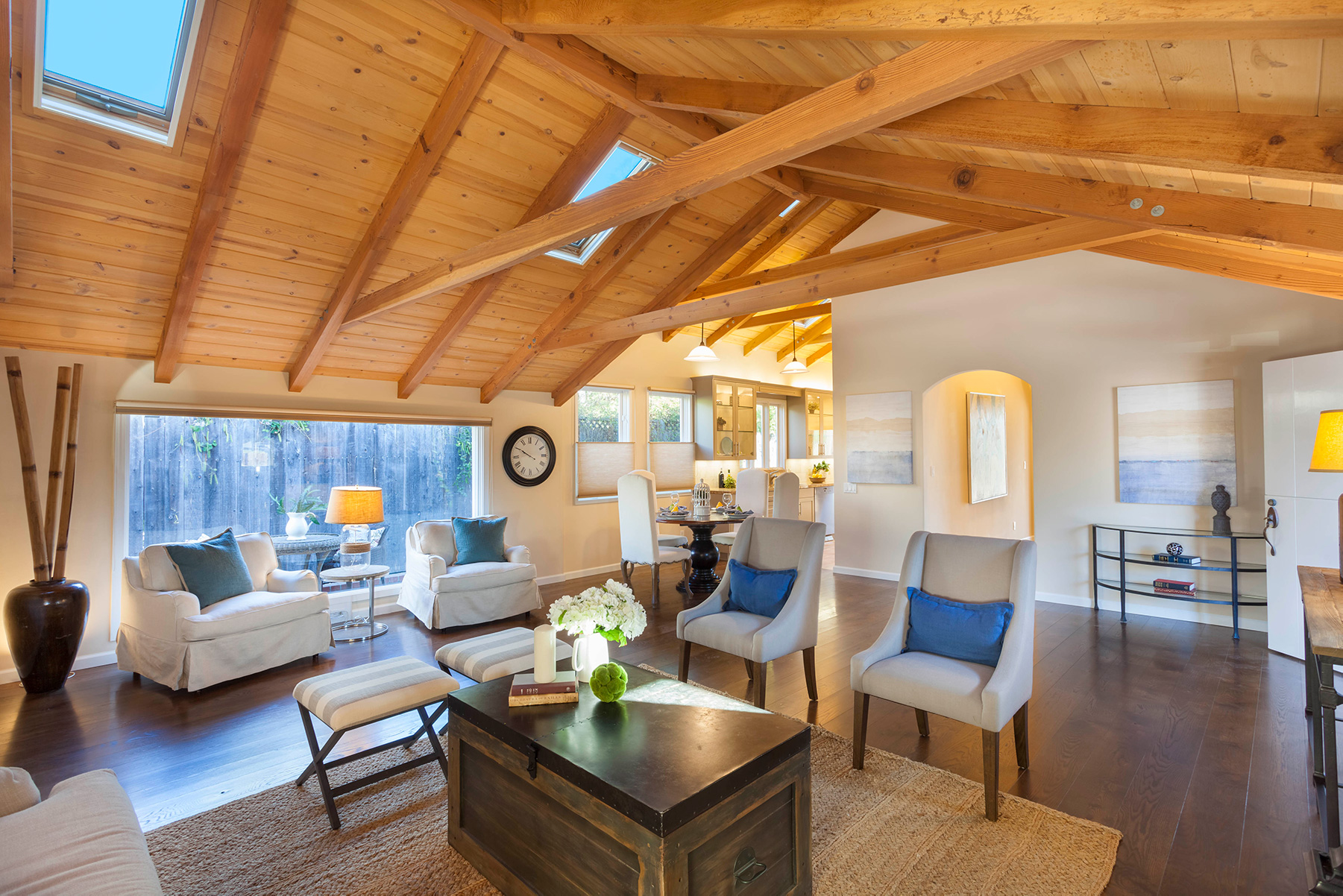 By Courtesy Photo