Never mind the nattering scuttlebutting and the tabloid "fake news" cycles concerning Angelina Jolie at the moment. What matters now in the famed actress/director/producer's life is the fact that she has just expanded her impressive filmography as a director, following In the Land of Blood and Honey, Unbroken, and By the Sea, by one, with the engrossing and important new Netflix film First They Killed My Father. What she has wrought is one of the most affecting and, by nature, harrowing — yet also beautiful — cinematic accounts of the Khmer Rouge's reign of genocidal terror during the 1970s, during which an estimated quarter of the nation's population of seven million was killed.
It's a personal project on various levels. Jolie first traveled to Cambodia in 2000, while filming Lara Croft: Tomb Raider (2001), and fell in love with the country, its culture, and its people. She ended up adopting her eldest son, Maddox, a Cambodian orphan. Around the same time, she met her friend, the author Loung Ung, whose book — about her own experience as a child, from 1975 to '78, during the Khmer Rouge atrocities — is the basis of the new film.
The pair wrote the screenplay together, and eventually marshalled the resources to create the film in the country and in its native Khmer language, with the help of respected Cambodian filmmaker Rithy Panh. Among the movie's numerous points of distinction is a remarkable, poised performance of Loung as a young girl, by Sreymoch Sareum, and captivating visuals from cinematographer Anthony Dod Mantle that capture the resplendent natural beauty of a country that has also known the depths of tragedy.
Presently, the film can be streamed on Netflix, and it has had theatrical runs in select markets. It deserves big-screen and Oscar consideration — having been chosen as Cambodia's Academy Awards nominee for Best Foreign Language Film.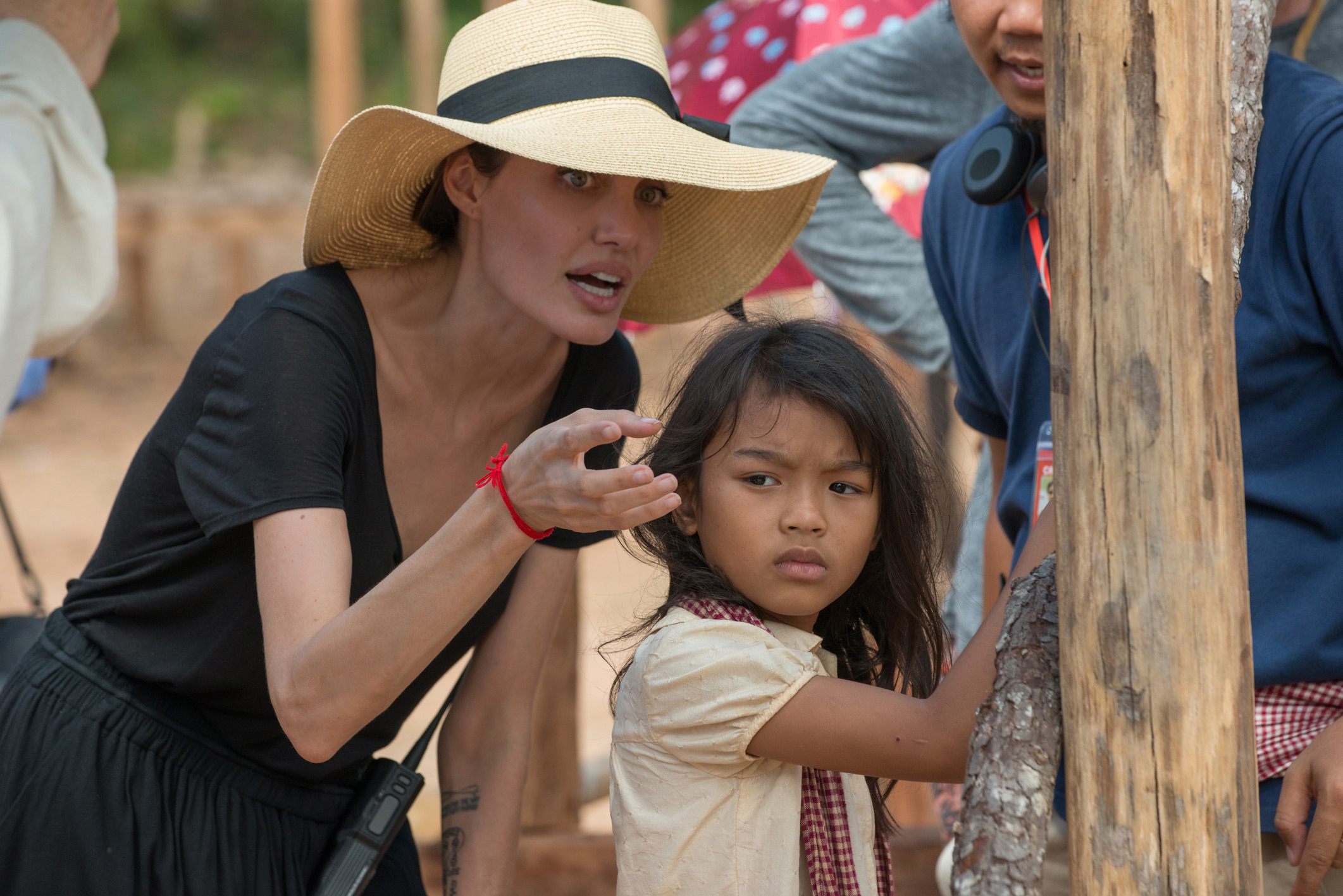 Courtesy Photo