I'm not great at keeping secrets. I try to be trustworthy, but when it comes to sneaky subterfuge, I tend to get excited and accidentally let details slip. So when I was invited to visit and write about the Museum of Contemporary Art Santa Barbara's (MCASB) dream home this year, I had to check and double-check which details I'm allowed to share. Visiting this lovely estate while its exact location is still shrouded in mystery is a test of my secret-keeping abilities.
The home is the grand prize in MCASB's annual Dream Home Raffle. The public is invited to buy tickets with the chance of winning more than 2,500 different prizes, including vacations, cars, and cash. The top prize winner gets to choose between either $3 million in cash or this actual home. I'm told that in previous years, the winner has taken the cash every time, but seeing this year's home in person, I'm wondering if 2017 might be the year that the tradition is broken.
This year's dream home is an elegant two-story Mediterranean house, situated behind a gated entrance. It radiates quintessential Santa Barbara style, from the drought-tolerant landscaping to its red-tiled roof.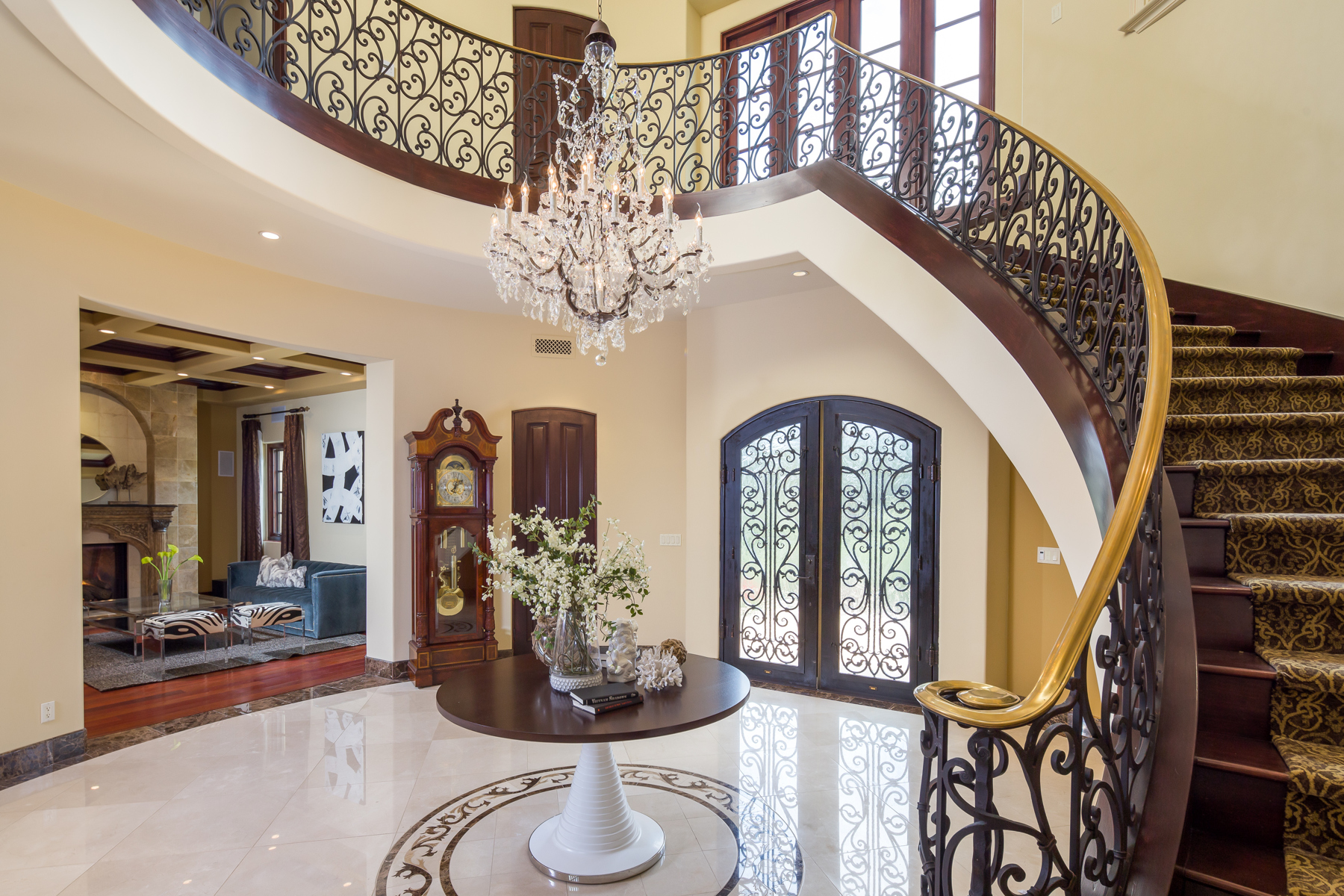 Dale Charles