Renowned winemaker Seth Kunin died of a heart attack while sleeping on Saturday night, and the Santa Barbara wine country community has been struggling to cope with the sudden loss ever since.
Kunin, who was 50 years old, was widely respected for being a warm friend and supportive colleague to many within the industry, and is being remembered across the American wine landscape by a wide swath of fans, including sommeliers, distributors, and winemakers from New York City to Los Angeles.
He leaves behind his wife and business partner, Magan Eng, and his 8-year-old daughter, Phoebe, with whom he enjoyed an especially deep, loving connection that was recognized by many.
When asked on Monday what she would want the community to remember about her husband, Eng replied, "His passion. His generosity. If you could measure life in dinner parties, he lived three lifetimes. He loved to entertain. He loved to do things for people."
Born on July 15, 1967, in New York, Kunin attended UCLA for college, intending to become a doctor. But he started working in the restaurant industry, and soon found his way to Wine Cask in Santa Barbara, where, among other moves, he hired Mitchell Sjerven as the head waiter; Sjerven is now the restaurant's co-owner, and owner of bouchon as well.
In 1997, a winemaking friend named Steve Clifton, who'd later become famous for his Brewer-Clifton and Palmina brands, reached out for help on a small wine project he was running out of a warehouse on East Haley Street. Kunin caught the bug himself immediately, and started his own brand on a batch of zinfandel from Dante Dusi Vineyard. Officially founded in 1998, Kunin Wines would eventually home in on syrah and other Rhône varieties.
His business grew, and he met Magan Eng on one of his distribution trips to Chicago in 2004. She helped him blend his first Pape Star, a Châteauneuf-du-Pape-style blend that's complex but affordable, which would become one of his iconic labels. They fell in love quickly, were engaged within six months, and married in 2008.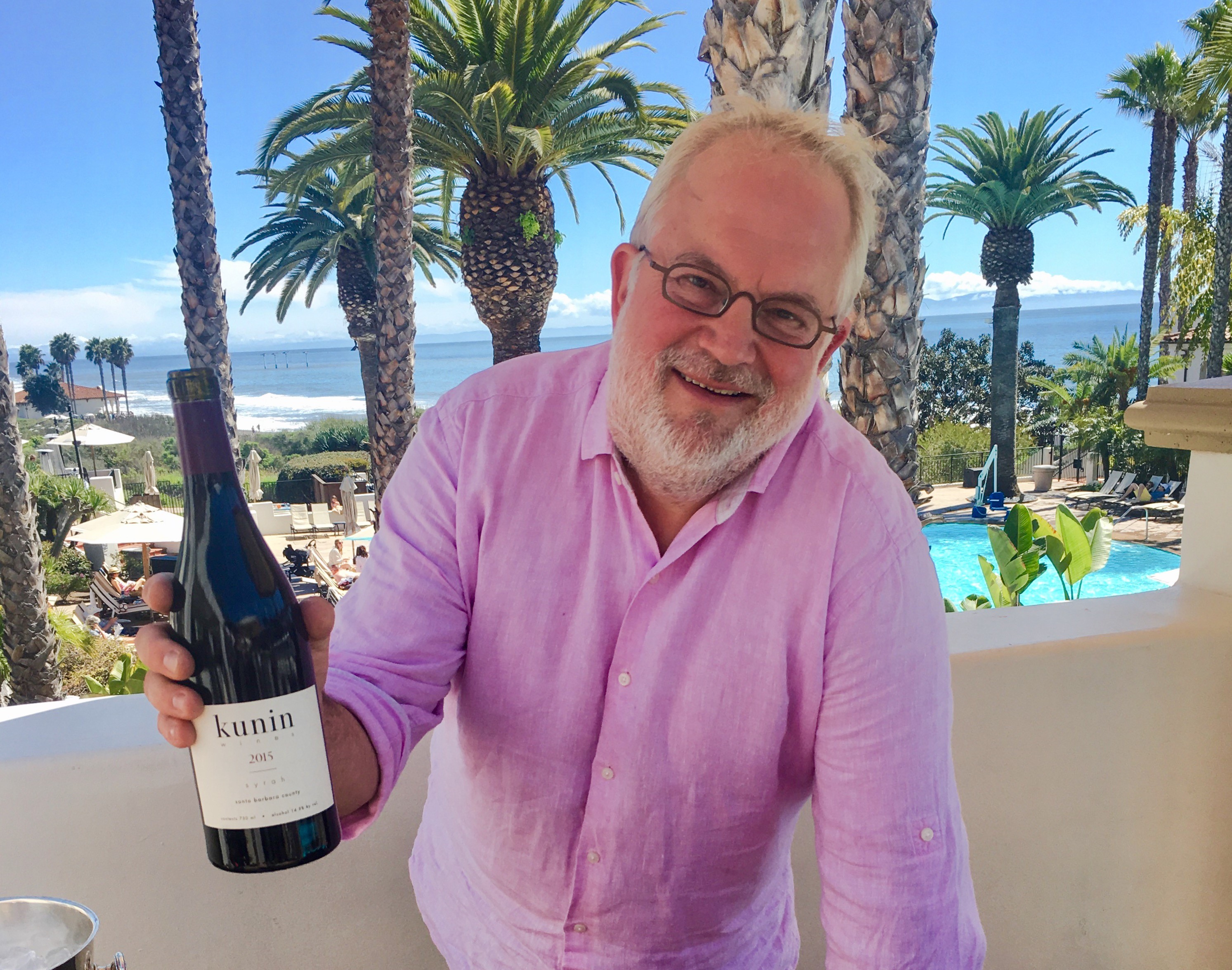 By Courtesy Photo