A former Santa Barbara County resident convicted in 1986 for the murder of a Lompoc motel owner has been awarded $1.3 million by the California Victim Compensation Board, $140 a day for the 9,502 days — 26 years — he was "wrongfully incarcerated," according to the board's published decision. The unanimous finding upheld a recommendation by the state attorney general to grant Joel Alcox's claim, which he filed last year shortly after a federal judge overturned his murder conviction based on the grounds that he received an inadequate defense at his original trial, a violation of his Sixth Amendment right. The judge and the Compensation Board also cited significant new evidence in the case that spoke to Alcox's innocence.
"It's still sinking in," said Alcox this week of the $1.3 million check he'll receive tax-free from the state. "But it's not about the money. I'm finally being vindicated and recognized as innocent by the highest levels of government." Alcox and his legal team believe the state's findings bode well for the federal lawsuit they filed last March against the City of Lompoc and the County of Santa Barbara for allegedly violating his civil rights when investigators drew what turned out to be a false confession from Alcox and then prosecutors reportedly manipulated and suppressed evidence at his trial.
A month after Thakorbhai Patel was fatally shot in his Lompoc Motel's front office on the evening of February 16, 1986, Lompoc Sgt. Harry Heidt and District Attorney Investigator Kenneth Ast arrested and interrogated Alcox after receiving an anonymous tip that a "John Wilcox" was responsible for the murder. Over the course of the hours-long interrogation — during which Alcox was coming down from an LSD-induced high — he slowly succumbed to pressure to admit his guilt, that he and an accomplice killed Patel during a botched robbery. He was actually partying at a friend's house on Vandenberg Air Force Base. Despite later trying to recant his confession, it was used to seal his fate.
At his trial, Alcox was represented by court-appointed attorney Ken Biely, who wholly botched his client's defense, failing to conduct any investigation of his own and relying solely on the District Attorney's Office for information and discovery in the case.
Alcox's current attorneys — Santa Barbara lawyer Bob Sanger and San Francisco–based attorney Juliana Drous, who specializes in overturning wrongful convictions — maintain lead prosecutor Christie Stanley intentionally withheld vital information from Biely and the jurors to secure a conviction. Stanley would later be elected to lead the DA's Office. From her top post, she vigorously resisted Alcox's many appeals, and the department continued doing so even after her death. For his parole hearing in 2012, current Santa Barbara County District Attorney Joyce Dudley dispatched Ann Bramsen, one of her top North County prosecutors. Bramsen attacked Alcox's character, calling him a drug addict, a liar, and a coward with "delusions of innocence."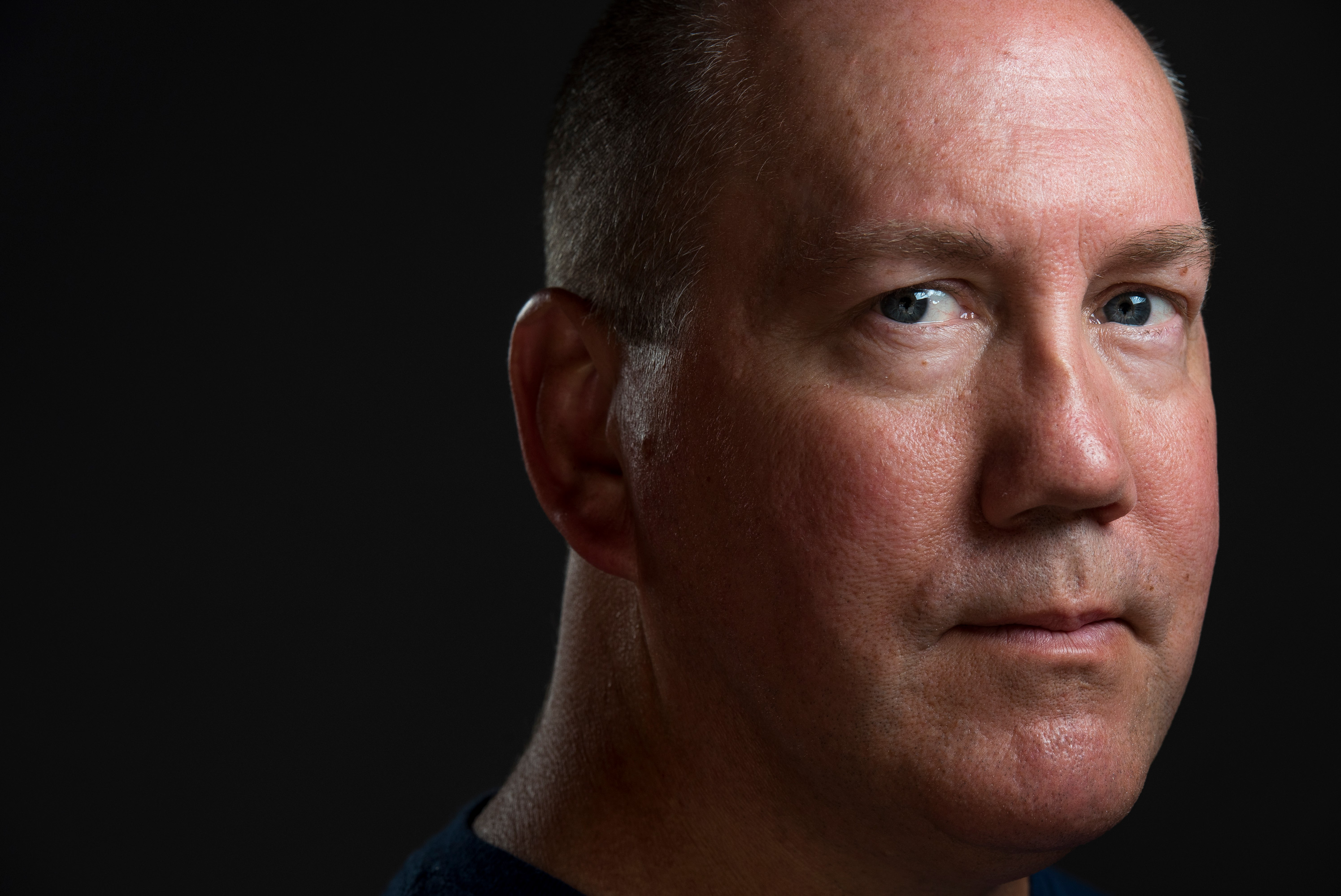 Frank Perez