Six of the nine defendants in the $1.7 million Santa Barbara County embezzlement case appeared in court Friday morning. Wearing plain clothes and out of custody, they each filed to the front of Department 8. A swarm of defense attorneys huddled at the front of the courtroom as if they were at a high school dance.
The matters taken up were largely procedural. Judge Clifford Anderson postponed arraignment until October 25. Speculation continues about exactly how over at least nine years, so much missing money went unnoticed.
Earlier this summer, the receptionist at the county's Auditor-Controller's Office saw Public Works accountant Lynn Hogan repeatedly come into the office to pick up refund checks after they were printed but before they were mailed out, according to the report. In the past six months, Hogan reportedly showed up at the front desk more often, asking for checks that were not marked "authorized for pick up." The receptionist grew suspicious.
In general, individuals receive refunds after county staff time is charged against their deposit. Hogan would refund the money to the vendor from one of the three sizable accounts — Flood Control, Surveyor, and Clean Water Plan.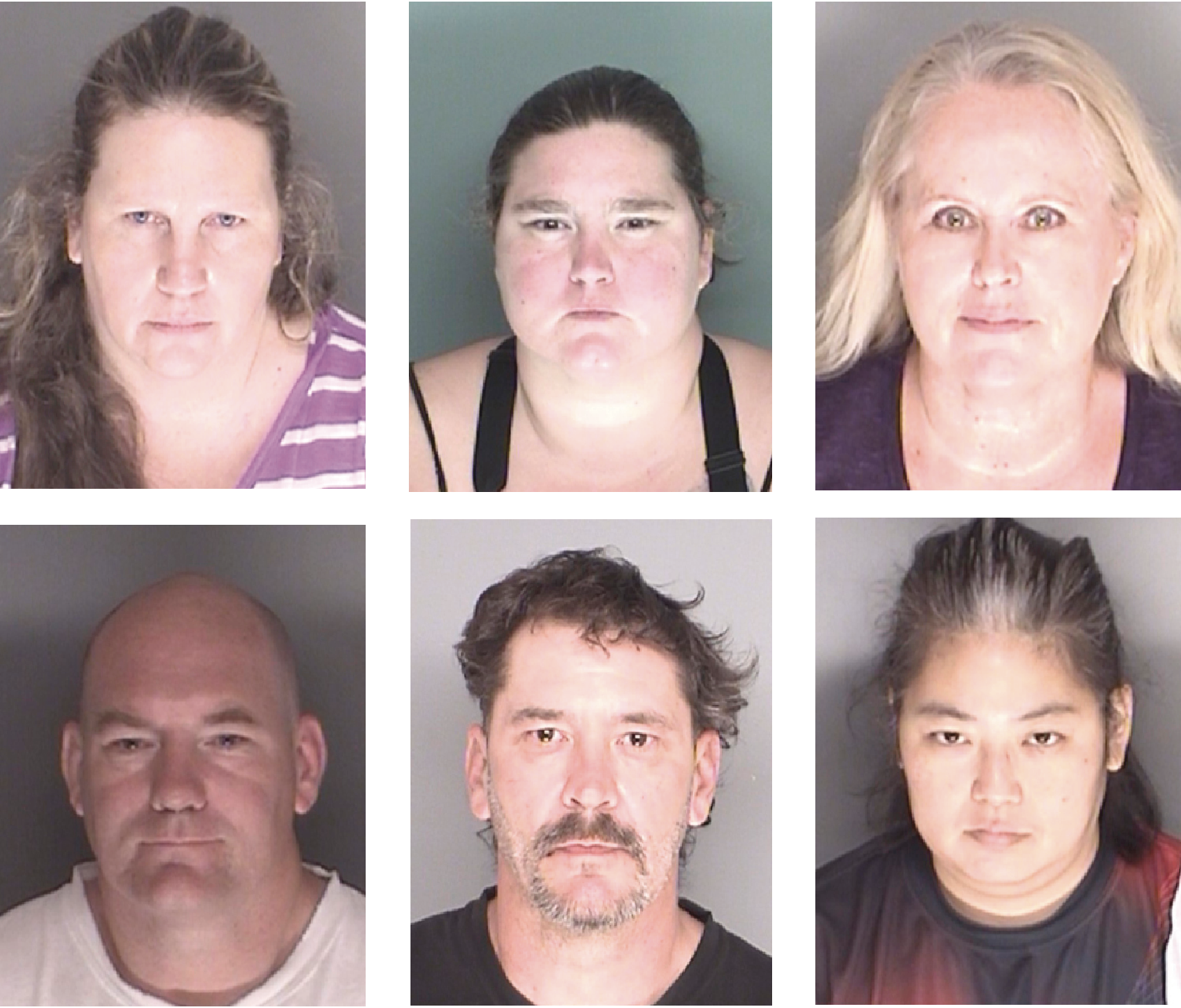 Santa Barbara County Sheriff's Office