An adult basketball fan could have chosen any number of downtown watering holes to watch Villanova throttle Michigan in the NCAA final on Monday night. For the Champions League soccer quarterfinals this week and next, The Press Room will be packed, and other locations may add Ronaldo and Messi to their midday menus. Then there's the Masters, must-see TV for anybody who's teed up a golf ball.
There is a bar where friends of Santa Barbara's active running community can celebrate their sport — and support it at the same time — on Thursday, April 5. The Red Piano (519 State St.) does not have any TV screens, but it will have live music and lively runners serving as bartenders.
The occasion is a fundraiser for various running programs, including high school track-and-field teams that encompass hundreds of participants. Twenty percent of the sales at the bar and all of the tips from 5 to 8 p.m. will be donated to those causes.
It's the latest in a series of events that have raised $13,000 for nonprofits since January, according to Colin Campbell and Jason Jones, the proprietors of The Red Piano. Recent beneficiaries were the Cancer Foundation and the Foodbank. The Goleta Valley South and Dos Pueblos Little Leagues will have a date in the future.
"It's going to be a big, fun event," said John Lofthus of the Santa Barbara Athletic Association, the oldest running club in town that is hosting Thursday's gathering. He will be one of the bartenders. "I am well trained to pour beers," he said. "I'll have to rise to the occasion when it comes to cocktails."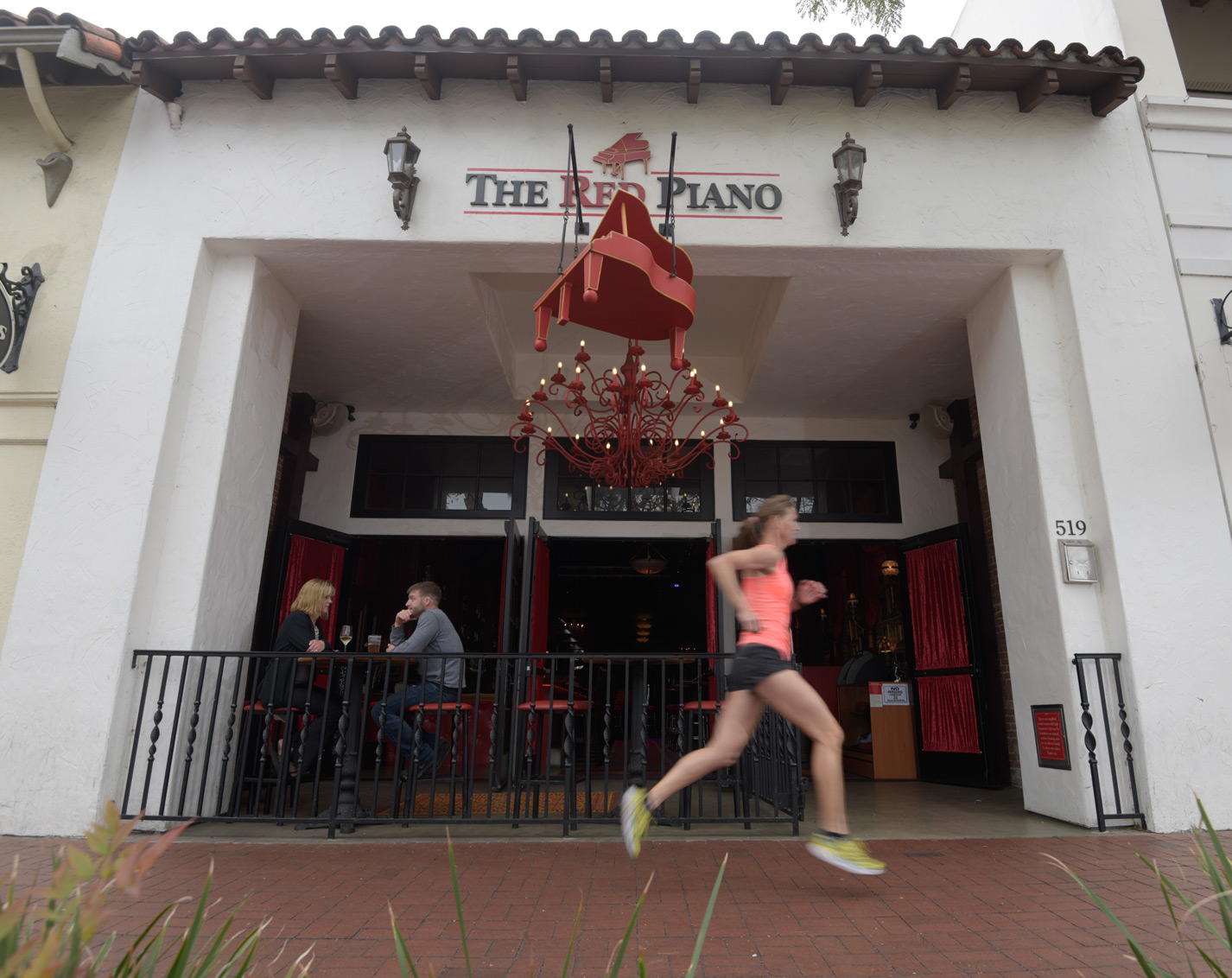 By Paul Wellman