Crime rates have generally dropped in the City of Santa Barbara, reported Santa Barbara Police Chief Lori Luhnow at Tuesday's City Council meeting. There were 7,913 arrests in the city in 2017, of which 146 involved use of force. In the last year, there were 576 reported incidents of violent crime, with 35 and 13 percent decreases in rape and robbery, respectively. Property crime dropped by 19 percent. However, aggravated assault incidents shot up 20 percent.
Councilmember Jason Dominguez quizzed Luhnow over a 34 percent drop in citations, asking whether it had to do with less crime or a change in protocol. "We have been on a hamster wheel, writing citations that didn't have an impact," Luhnow told the council. "We have stepped back. We're using more comprehensive approaches and long-term problem solving." Some long-term solutions, Lt. Dan McGrew told the council, include an approach "to warn and educate" before giving citations to people committing low-level offenses, like skateboarders or smokers who "refuse to comply with authorities."
The Thomas Fire proved to be a challenge for first responders within the department. Chaplains logged 400 hours as they aided family assistance centers and delivered notifications to families of the deceased. Personnel personally affected by the fire received $30,000 in funding from the S.B. Police Foundation, including one-on-one counseling and family support.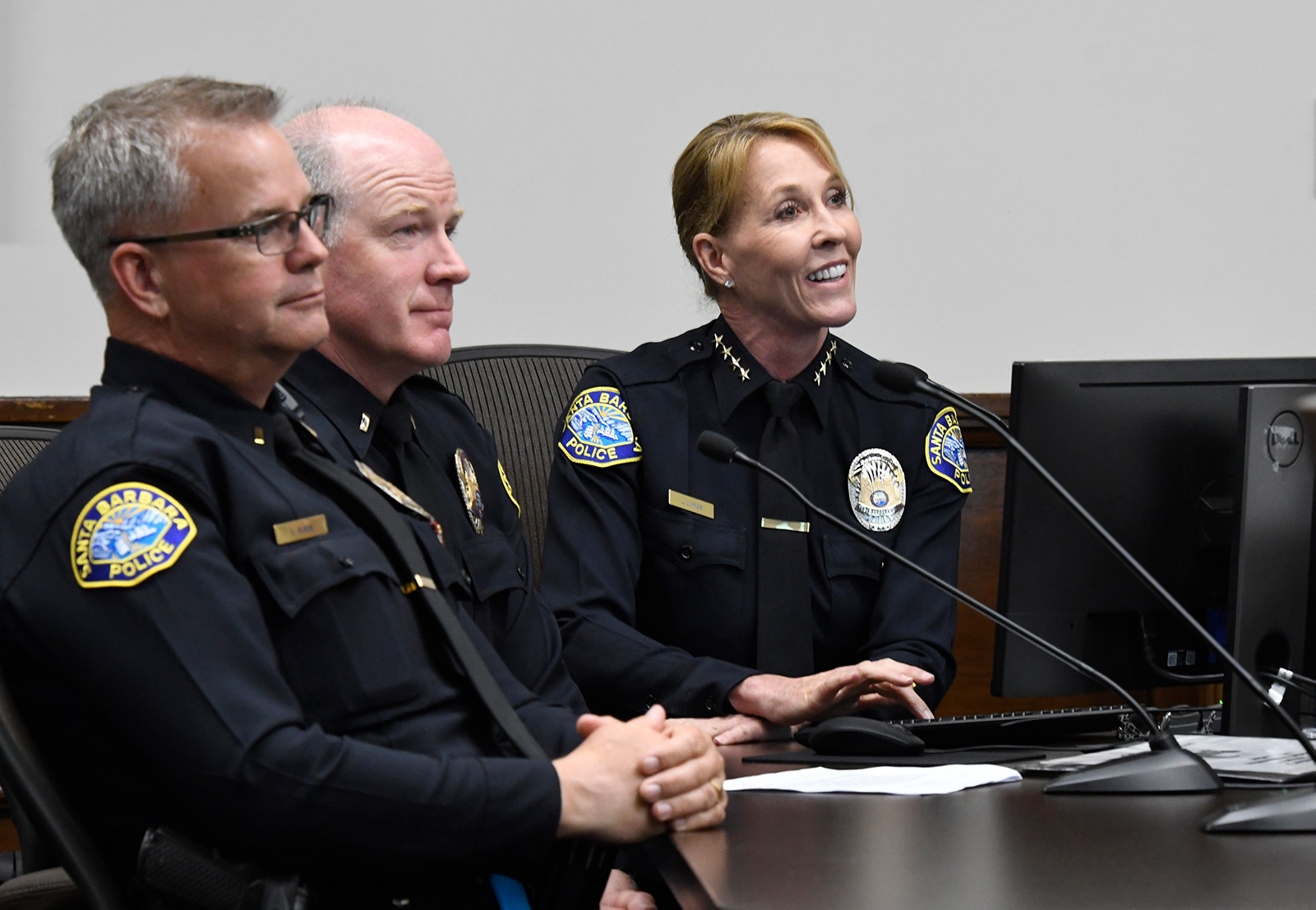 By Paul Wellman